Bishop Timothy J. Clarke School for Professional Studies
Introducing New Certificate Programs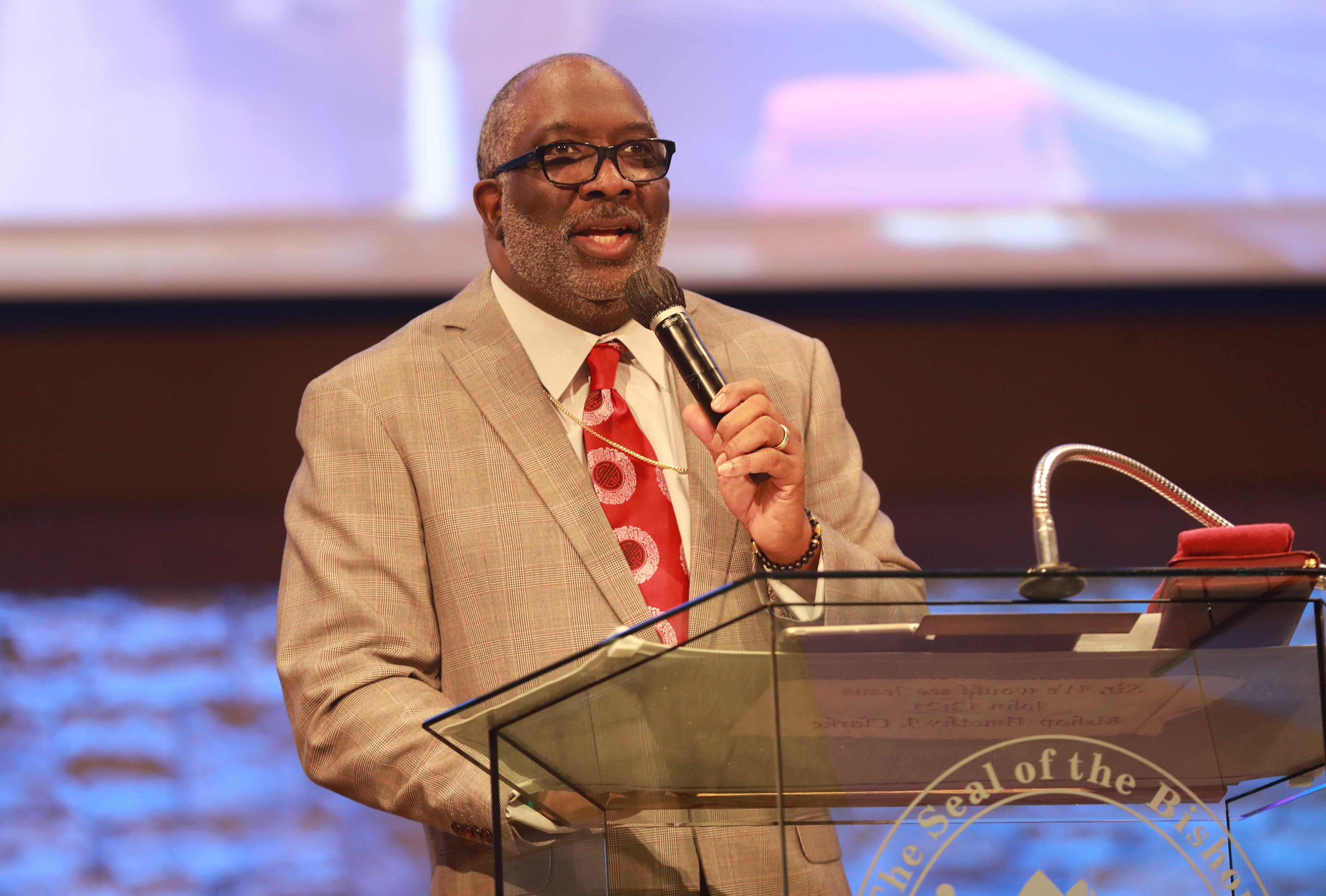 MACU and the Bishop Timothy J. Clarke School for Professional Studies are excited to offer degree programs, new continuing education courses and certificates for today's leaders. This new learning partnership with the Bishop Timothy J. Clarke School for Professional Studies allows for a variety of degree programs and serves as a great pathway to many opportunities. As part of the First Church of God partnership with MACU, you can also take full degree programs in over 140 fields of study. These degree programs are offered in a variety of formats to help you learn best. Whether you prefer to learn in a traditional classroom setting or 100% online, we offer multiple flexible options to fit your busy lifestyle. MACU has many scholarships available, but act now because they are limited.

This partnership also provides the opportunity for certificates to train individuals in theological knowledge and practical skills that can be used within local and global settings. These courses can also turn these certificate classes into college credit. This is a great way to dip your toes into the topic and pursue a degree at MACU.
Grow your leadership earning certificates that provide you with…
Continuing Education Units (CEUs) for professions
The opportunity to turn CEUs into college credits toward Bachelor's degrees
Relevant and applicable theological and congregational care training
An education presented in orthodox Christian theology that is understandable and applicable for preaching and teaching within local congregations
Courses taught by highly credentialed faculty with decades of experience in congregational and academic leadership
Exploring Wesleyan Theology
Exploring Wesleyan Theology
Enrolling Now!
Exploring Wesleyan Theology I beginning Wednesday, Oct. 13
Exploring Wesleyan Theology II beginning Spring 2022
Enrollment is open again for the first two certificate courses, Exploring Wesleyan Theology I and Exploring Wesleyan Theology II, taught by Dr. Cliff Sanders. Dr. Sanders is a field expert and ordained minister for more than 43 years.
These two courses will cover a variety of theological topics including:
Theological tenants and their application to Christian living
The basis for determining truth: Scripture, tradition, reason and Christian experience
An investigation into the nature of God and how your view of God affects everything in your life and in your human relationships
A deep dive into the nature of humankind and our capabilities within a relationship with God
The work of Jesus and its impact on humanity
Each course is offered 100% online and lasts just 5 weeks! To make these much needed courses affordable and accessible, MACU is charging just $195 plus textbooks and shipping.
A $100 scholarship for each course is available for qualified participants. For the first 25 participants, you will also receive Dr. Sanders' books shipped to you for free. If you register for two or more courses at a time, you will see even further savings!
The Phygital Church
Enrolling Now!
Phygital Church I beginning Friday, Oct. 15
Phygital Church II beginning Spring 2022
Students are introduced to the hybrid modality of church in the 21st century. The Church will always have physical expression because it is a movement of people. Discipleship requires life on life. The sessions offer the ability to increase effectiveness in the social space. The students will better understand how to use websites, online services, and social media, to strengthen discipleship and enable their churches to grow in the digital age.
When students complete this course, they will be able to:
Define the 5 jobs every church must do to make disciples who reproduce disciples and apply this mission in the physical and digital gatherings
Construct a digital strategy to move beyond broadcast to engagement
Create and curate digital content
Close the social media loop from likes and views to build relationship and participation
Develop spiritual pathways and discipleship journeys
Praying with Power
Enrolling Now!
Praying with Power beginning Wednesday, Oct. 13
In this new series led by Rev. Richard Mansfield, students will explore the power of prayer and how to give God the opportunity to meet you and transform your life through experiencing the power of His presence when you pray. If you desire new power when you pray, tap into a Source beyond yourself.
Topics covered include:
When the Power is Gone
Praying for God's Leading
Praying in the Power of His Spirit
How to Recover it All
Power Producing Prayers
Turn Certificates to College Credit
Are you looking to convert these courses to college credit? No problem. Each of these courses is offered at a reduced for-credit rate to allow you to receive college credit.
Additional certifications will be made available in the future on topics such as expository preaching, Bible studies, pastoral care, mental health issues and addictions, social media and more. You will learn from scholars and expert.
Space for these courses is limited. For more information or to enroll today, please contact Lisa Allen at [email protected].
About Bishop Timothy J. Clarke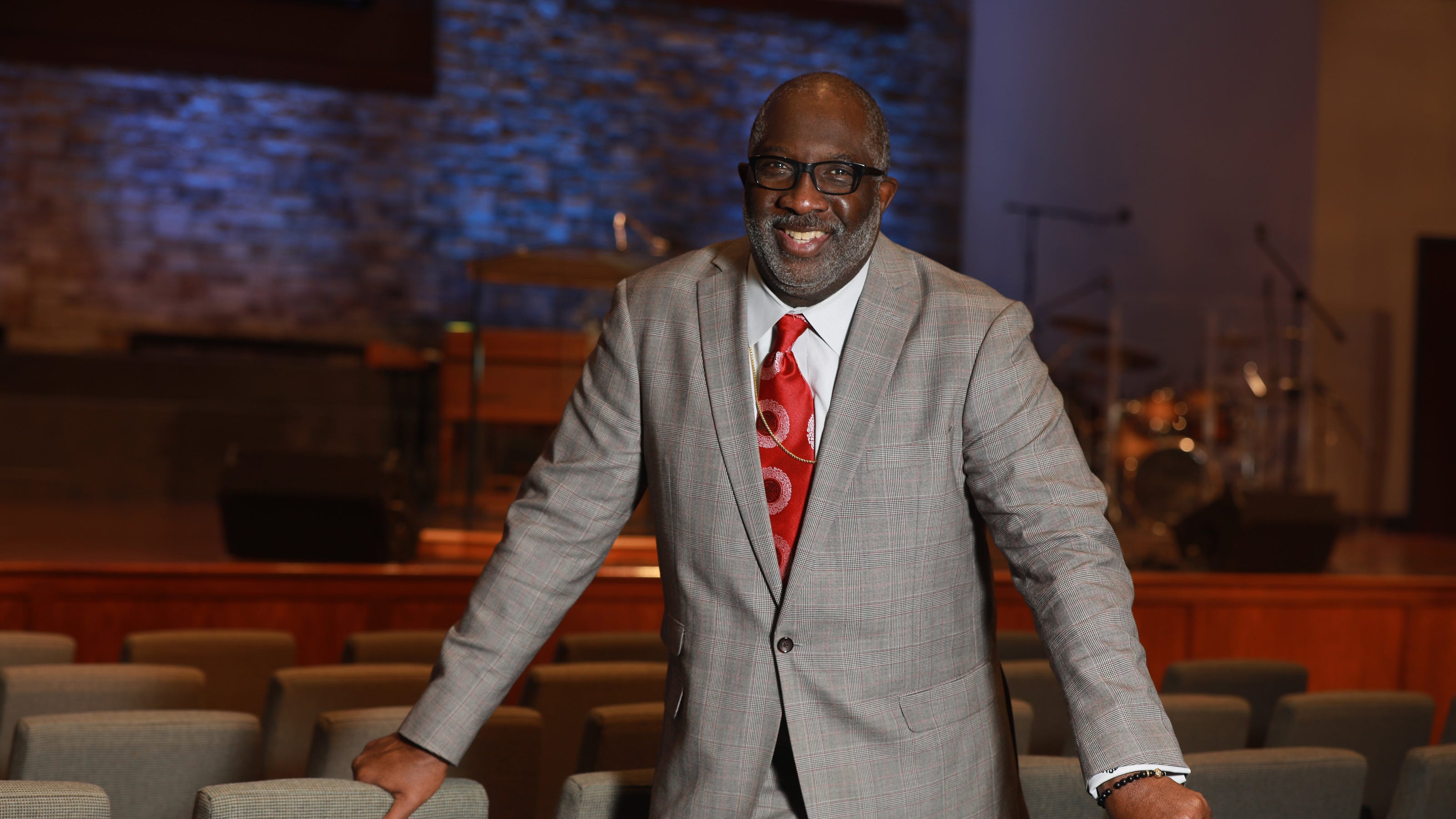 Bishop Timothy Joseph Clarke is a faithful pastor, anointed teacher, strategic thinker, and an articulate and prolific preacher. His love of God and people are expansive enough to reach the nations and microscopic enough to touch individuals on a personal level. He is the visionary leader and Senior Pastor of First Church of God in Columbus, OH, where under his dynamic and prophetic leadership, First Church has become a spiritual beacon at the local and national level.
Called to the ministry in January 1974, Bishop Clarke served as the Associate Minister at First Church of God, in his hometown of Far Rockaway, New York, under his mentor, the late Dr. James E. Cray. Bishop Clarke began his pastorate at York Avenue Church of God (Warren, OH) in November 1977 and faithfully served the congregation for four years. Bishop Clarke became the Senior Pastor of First Church of God in February 1982 after receiving the call in November 1981. His consecration to the office of Bishop transpired in September of 2001.
Bishop Clarke is the founder and Chief Prelate of the Berean Fellowship, an international assembly, partnering with pastors of small to mid-size churches and young pastors, and those new to pastoral ministry. Through the Berean Fellowship, Bishop Clarke equips pastors and leaders with the tools necessary to do effective ministry while offering a place of love, acceptance, and affirmation.
During the 37 years, Bishop Clarke has led First Church of God, he has served in Christian leadership positions at the local and national levels and has been privileged to sit on the board of organizations and associations that have benefitted both people and community. He is the recipient of numerous honors and awards, including induction into the Morehouse College Board of Preachers.
Bishop Clarke's standard of excellence is apparent in his commitment to not only ministry but also education. He holds a Certificate of Theology and Ministry (Princeton Theological Seminary, Princeton, NJ); Bachelor of Theology(Graduate Theological Foundation, Mishawaka, IN); Master of Ministry (Southern California School of Ministry, Los Angeles, CA); Doctorate of Divinity (Mid-America University, Oklahoma City, OK); Doctorate of Humanities(Wilberforce University, Wilberforce, OH); Doctorate of Divinity(Anderson University, Anderson IN).
Bishop Clarke ministers to our heart and encourages our soul through the numerous books he has published inclusive of his latest Celebrating the Family: Lessons from the Book of Ruth.
Bishop Clarke has maintained a fellowship with the National Association of the Church of God and has served in several leadership capacities including President of the National Inspirational Youth Convention, Chairman, and Vice-Chairman of the General Assembly; and President, Vice-President and Presiding Elder.
Bishop Clarke is currently the Chairman of the General Assembly and President of the Ministers Counsel which represents both the governing and functional boards of the Church of God International Assembly.
Bishop Clarke is the husband of Lady Clytemnestra Lawson Clarke, and a loving father and grandfather.