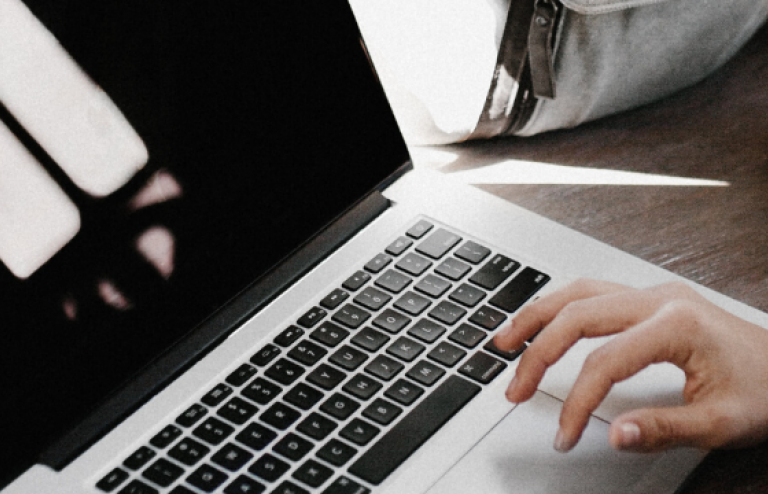 Degrees to Help You Work From Home
Now more than ever, we're seeing that technology isn't a luxury — it's an essential part of life. A growing number of jobs are being moved online to accommodate changing times, but there are some sectors that have been proven to support work-from-home jobs.

According to the most recent U.S. Census, 5 percent of U.S. workers completely worked at home in 2017 — that's about 8 million people. If you combine that number with the 43 percent of Americans who work at home at least occasionally, that's a large percentage of the population. And there's evidence that many more Americans would work from home if given the opportunity.

The typical telecommuter is college-educated, earning close to $60,000 per year. So which education path will lead you to a successful career working from home? Here are a few degrees that may help you obtain a high-paying, rewarding career you can conduct from home:
Business, Management, or Leadership
If you dream of owning your own business, these degrees provide the core fundamentals to get your startup off the ground. Many business owners — about 2.8 million according to Global Workforce Analytics — consider their home to be their primary place of employment.

A degree in business, management, or leadership can help give you the experience and knowledge you need to make your company successful. Mid-America Christian University offers many award-winning degrees in these job fields, including:
Education
Many states have full-time, online schools for K-12 students. With more and more students taking advantage of opportunities to learn online, there is a growing need for teachers and administrators to fill telecommuting teaching and tutoring jobs.

Just like a traditional elementary, junior high, or high school, many of these positions require that you have a teaching education and certification. At MACU, you can earn your Master of Education in Educational Leadership and Administration or Curriculum and Instruction. Online certificates for each of these specializations are also available.
Accounting
Accounting is one of the best-known careers for employees to work from home. According to U.S. Census data, around a quarter of remote workers are employed in the fields of finance, business, and management.

Modern accountants need a firm grasp of computer programs like QuickBooks and Excel, which have taken the place of traditional ledgers. MACU offers a B.B.A in Accounting and Ethics, as well as an MBA with an emphasis in either CPA Accounting or Management Accounting.
Data Analytics
Not only is data analytics a booming field with a high payout, but many data analysts can work comfortably from home. From small startups who don't have enough office space to big tech companies like IBM and Microsoft who have a global footprint, many businesses employ data analysts who conduct their work remotely.

To meet the rising need for data analysts, MACU launched Oklahoma's first-ever dedicated degree of its kind. The B.S. in Data Analytics was written by industry experts and combines mathematics, business and computer science to give students a well-rounded entry into this popular field.
Digital Marketing
Digital marketing is another field that translates easily to home work. Whether you're managing digital marketing for businesses or running social media accounts, digital marketing is a profession that can be taken on the go. Because of its inherent virtual nature, digital marketing is a popular choice for professionals who want to work from home.

MACU's B.S. in Digital Marketing is the first degree in the state to specifically focus on digital marketing. Built by marketing professionals from around the country, this degree prepares students to work as content managers, SEO specialists, paid search specialists, marketing analysts, social media managers and more — and all of these jobs are great options for professionals who want to work from home.

If you're ready to pursue a degree that will lead you to a successful career at home, MACU is here for you. Our accredited classes are 100% online, meaning you can learn on your own time from the comfort of your home. You aren't alone, though — in every step of your academic journey, you'll receive support from our passionate student support specialists and have access to online tutoring, multimedia libraries, a writing center and more.

For more information, reach out to us at 888-888-2341 or by emailing [email protected]. You can also complete your free application at any time — it's fast, easy, and free!

Brought to you by the MACU School of Business.