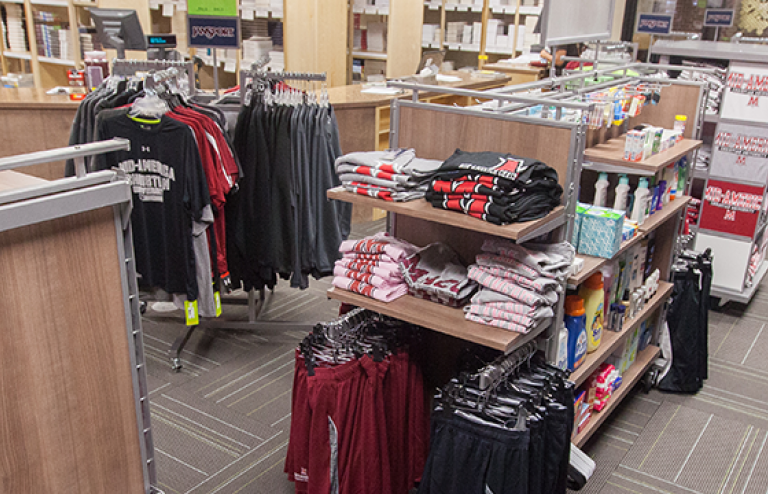 Barnes and Noble College Brings New Perks to Campus Store
You've heard the great news — MACU is transitioning to Barnes and Noble College on March 1st! With this change comes many exciting benefits that we want to share with you. Here's a look at some of the great perks you can expect with our new partnership:
Excellent Customer Support
24/7 customer service through Barnes and Noble College
Frequently Asked Questions are available for everything from rental responsibilities, book returns, and website navigation right from your bookstore site.
Financial Savings
Guaranteed price match with Amazon Books. More on this coming soon.
Buyback prices are visible at checkout and are guaranteed for many new and used books so you know what you will get back before you buy
Free shipping on orders over $49
Pay for your books with credit or debit cards, PayPal, and more
Take Control of Your Book-Buying Experience
Marketplace books are available right on your page! No more searching other retailers for the lowest price. Barnes and Noble College brings those deals to you
You have control over what to buy and when to buy it!
With a centrally located warehouse, your books arrive on average two to three days after you order them
Your personalized web page shows your class schedule and associated texts for easy online shopping
New, used, rental, and some e-books are available for purchase
These are just a few of the exciting perks we're looking forward to as a part of our new partnership with Barnes and Noble College.

As a reminder, CAGS students will begin using Barnes and Noble College for classes starting in March and beyond. There will be no change to your February classes!

We know you have many questions as you hear the news. In the coming weeks, we'll be sharing more with you about the transition and features of the new system. Keep an eye out for future communications via www.macu.edu, Desire2Learn, and your student email.