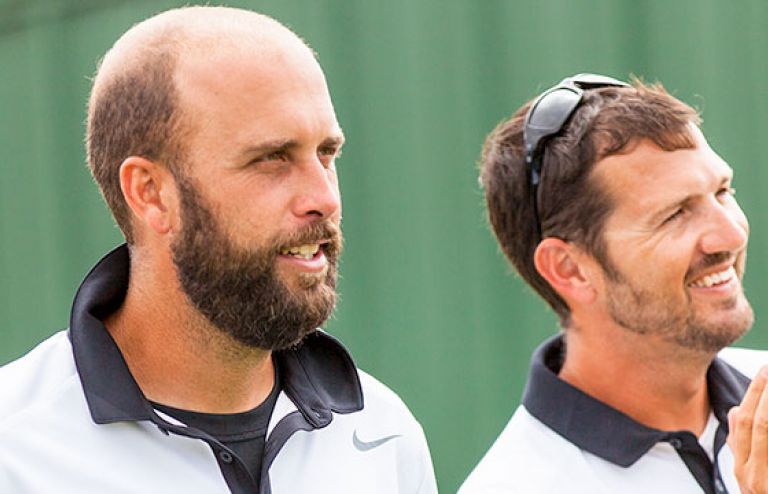 Lt. Col. Steve Russell Speaks on MLK
OKLAHOMA CITY– In his first public appearance since leaving office this month, former U.S. House of Representatives member Steve Russell (R-OK) spoke at Mid-America Christian University Jan. 23 on the life and legacy of pastor and civil rights activist Dr. Martin Luther King Jr.
In his address, Russell called King "one of the greatest Americans" and emphasized his devout Christian faith. He said that King's belief in God is still contested even today by the former preacher's detractor.
"He was the example of courage and a target of hate," Russell said. "He was used by God to rally a nation."
Russell said King's faith was an inseparable part of his life and mission that cannot be omitted.
"Dr. Martin Luther King is not just a marble statue. He is not just someone who created a social movement and became an icon or a holiday. We cannot truly know who Dr. Martin Luther King was without knowing his savior, Jesus Christ."
He called King's commitment to mankind a part of his larger commitment to Christ and said that in the wake of today's political unrest, the U.S. doesn't need more politics — it needs God.
"Ninety years after Dr. King's birth, we still need a new birth," said Russell. "Without Jesus Christ, we can't save ourselves. Government can't save us. We can't fix moral problems with political solutions. What we can do is take a stand when we see injustice. We can take a stand to love each other. We can take a stand to build relationships with people who don't look or think like us and bring hope to a lost and dying world."
Russell spoke at MACU as a part of the university's annual two-part chapel series on Martin Luther King Jr.
A retired member of the U.S. Army, Russell is highly decorated, having received the Legion of Merit and the Bronze Star Medal, among others. His Iraq unit was awarded the Valorous Unit Award for its role in the hunt and capture of Saddam Hussein. Russell later wrote a bestselling book, We Got Him!: A Memoir of the Hunt and Capture of Saddam Hussein, on the combat and events surrounding the hunt and capture of the former Iraqi dictator.
Russell served as an Oklahoma state senator from 2008-2014. In 2014, he was elected to Congress and represented Oklahoma's 5th congressional district in the U.S. House of Representatives until 2018.
Russell has previously partnered with MACU to host coffee and conversation-style meetings with African-American clergymen representing local Oklahoma churches.
He has been married to his wife, Cindy, since 1985, and has five grown children.
MACU chapel services are open to the public and also streamed live at www.macu.edu/watch and on Facebook. Archives of chapel services, including today's address by Russell, can also be accessed at the same link.