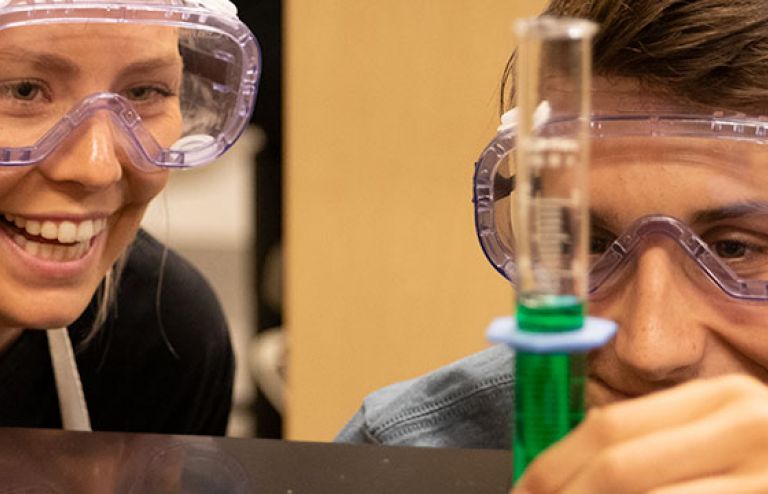 MACU Awarded Distance Learning Grant
OKLAHOMA CITY — Mid-America Christian University has been awarded a significant grant by the United States Department of Agriculture to benefit STEM education in three rural Oklahoma school districts.
The grant is a part of the USDA's Access to Online Math and Science (ATOMS) rural development project. ATOMS seeks to improve teaching, learning and the self-efficacy of students and teachers in Science, Technology, Engineering and Mathematics (STEM).
Funding from this program will enable MACU to provide STEM distance education to three rural and economically disadvantaged Oklahoma school districts: Alex Public Schools, Peggs Public Schools and Stilwell Public Schools.
MACU President Dr. John Fozard was notified of the award by Congressman Tom Cole (R-OK) Thursday morning.
"Mid-America Christian University is pleased to be at the forefront of distance learning, especially in the fields of math and science. The ATOMS project will enable us to improve the quality of STEM teaching and learning for teachers and students in grades 3-6," Fozard said.
"The project provides a national model for increasing interest in the STEM fields for economically and racially diverse student populations."
Fifty-six percent of MACU students identify as being non-white. The university is intentional in promoting inclusivity through employing a diverse team of professors and staff members, including in its biology program, which launched three years ago.
"We are proud of our ability to offer these services to an underserved population," Fozard said. "This project could not have been made possible without the support of Congressman Cole and Senators Jim Inhofe and James Lankford, who supported us throughout the process. We appreciate their leadership on STEM education."
Using video conferencing technology, ATOMS will deliver subject content for teachers and students through live, synchronous interactions. Distance learning will allow for collaboration between MACU faculty and ATOMS school system teachers; MACU faculty and ATOMS school system elementary school students; MACU juniors and seniors majoring in STEM studies and ATOMS school systems teachers; and between ATOMS school systems teachers at the three networked school system sites.
The project provides funding for telecommunications technology including iPads, Smartboards and other equipment for real-time connectivity with the schools. These resources would not be possible without the support of the USDA program, which fills a critical gap for teachers in the participating school systems.