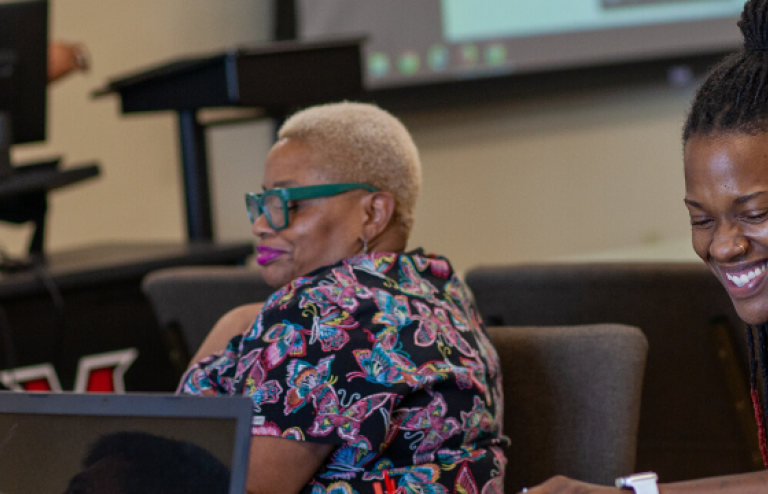 MACU Offers Affordable, Accredited Certificate Programs
Whether an individual is looking to stay current in their job field or make themselves stand out among others vying for a coveted position, certificate programs make for an attractive option, said MACU College of Adult and Graduate Studies Dean Dr. J. Hall.

"The value of certificates is that they point towards specific kinds of career or skill demonstration," Hall said. "There are many folks out there who already have a graduate degree, but it's more generalized and they're looking to bolster it with more specific work."

Currently, MACU offers a dozen accredited undergraduate and graduate certificate programs in multiple fields, including psychology, criminal justice, teacher education and business.

The certificates are aligned with industry standards and continuing education requirements, which Hall said makes them a great option for those who want to enhance their career or prepare for new opportunities.

"The graduate certificates all lend to specific skill sets and knowledge bases," he said. "If you already have an MBA but didn't get a specialization and now you're in HR or you find yourself interested in health care, you can gain the knowledge base you need to pursue that career change."

In addition, Hall said that a certificate program could be an alternative for those who do not want to pursue a full graduate degree but would like to become certified in the field, giving them a faster option to gain the skills and knowledge base they need for success.

Almost all of MACU's graduate certificates can be taken without having a graduate degree. The only exception to this is the Drug and Alcohol Counseling Certificate, which is only available to students who hold a Master's in Counseling.

Undergraduate certificates make for a great complement to a student's degree program, Hall said, as they track more with specific areas of interest. Like the graduate options, these certificates can be taken as standalone programs.

"We have had criminal justice professionals without bachelor's degrees who needed coursework in investigations to move forward," he said. "Rather than just take a couple of random classes they have to pay for out of their pocket, they can pursue this certificate, which allows them to qualify for financial aid and have a credential to put on their resume that is more substantial than 'I took these two or three classes.'"

That credential can make a big difference when it comes to landing a job, Hall said. Having a specialized certificate in a field can give a candidate a leg up over others who only have generic degrees.

MACU's 100% online certificate programs vary from 12 to 24 hours in length. Students who pursue a certificate program are eligible for financial aid.

If you are interested in earning a certificate from MACU, call 888-888-2341 or apply today at apply.macu.edu.