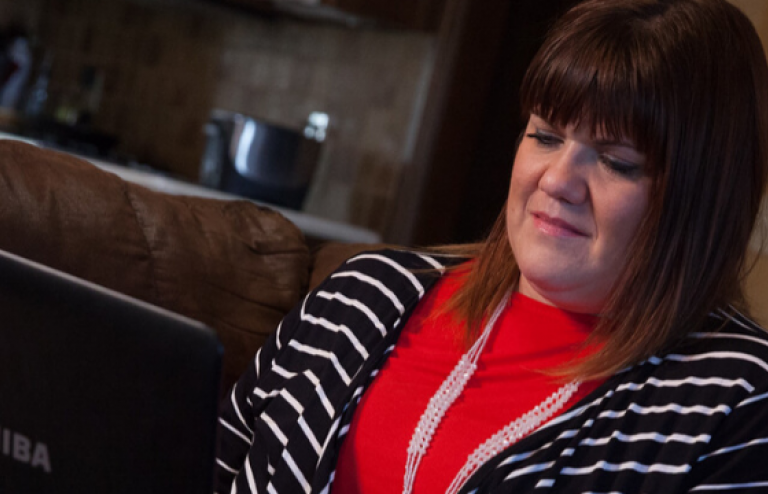 MACU Offers FastTrack to Master's Degrees
Mid-America Christian University recently introduced FastTrack, a combination program that allows students to begin work on a master's degree while completing their bachelor's degree.

"Our new FastTrack program is a 4+1 opportunity that creates a path through which students can complete both an undergraduate and master's degree in 5 years," said MACU College of Adult and Graduate Studies Vice President Dr. Bobbie Spurgeon-Harris.

During their undergraduate degree programs, MACU students may take up to four graduate courses which can then be applied towards their master's degree. With these courses, the student would then be within a year — or less — away from completing a master's degree.

The program allows MACU students in any discipline to pursue a Master of Business Administration or Master of Arts in Leadership. Undergraduate students studying teacher education may also use the program to pursue a Master of Education in Curriculum and Instruction.

"We recognize that a graduate degree is becoming the entry-level expectation for many types of employment," Spurgeon-Harris said. "We created this program to help students get this degree quickly, increasing their opportunity and viability in the workforce. Additionally, providing this accelerated path to a graduate degree saves students both time and money."

According to the U.S. Census Bureau, an increasing number of Americans are pursuing master's degrees — perhaps because more employers are looking for candidates with advanced degrees. The Bureau reported 13.1 percent of adults over age 25 have an advanced degree, compared with 8.6 percent in 2000.

The new FastTrack program also allows for students to complete their graduate degrees at a reduced cost as students take graduate courses to meet undergraduate requirements.

FastTrack is available to all students. Courses are offered 100 percent online for all programs or one night a week on-ground for the MBA and Master of Arts in Leadership programs.

Enrollment is now open for the upcoming semester. To learn more about MACU's new FastTrack program, visit www.macu.edu/fasttrack or call 888-888-2341.