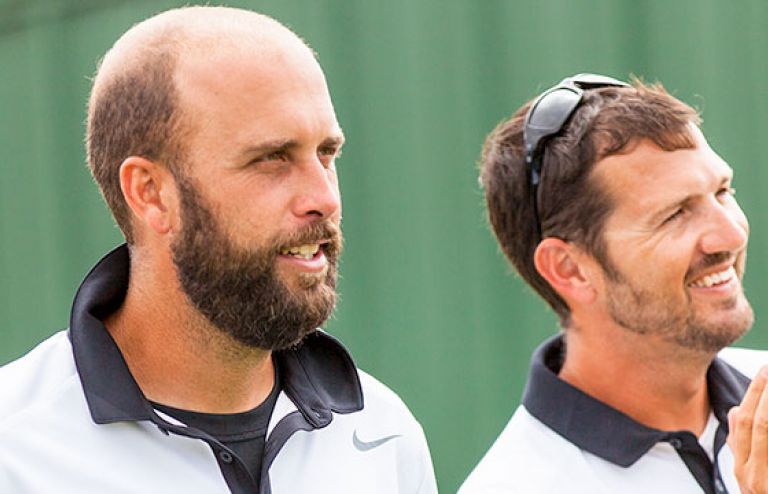 MACU Soccer Coaches Return to OKCFC
MACU's co-head soccer coaches Zach Bice and Evan Dresel return to coach the Oklahoma City FC, a member of the Women's Premier Soccer League, this summer.
In 2016, Bice and Dresel led the team to a 9-3-2 record. Their many accolades at MACU include leading the women's soccer team to 13 victories in 2014, the second most in university history as an NAIA-affiliated school, and winning the National Christian College Athletic Association (NCCAA) Central Regional Championship in 2013.
"We are pleased to bring Zach and Evan back for our 2017 season. They bring a wealth of knowledge and leadership to our women," said Oklahoma City FC owner Sean Jones. "Their experience at Mid-America Christian University and their involvement in the soccer community in Oklahoma City is a bonus to our program."
With over 100 teams, the WPSL is the largest women's elite amateur league in the world. Rosters consist of college, post-college, foreign athletes and talented high school players. Over 100 WPSL players were named All Conference last fall at NCAA Division 1 institutions. Alums include former U.S. National Team players such as Abby Wambach, Brandi Chastain, Julie Foudy and Kristine Lily.
Tryouts for the Oklahoma City FC will be held at 4 p.m. April 30 and May 7 on the MACU campus.
Players must be at least 15 to compete. To register or for more information, please email [email protected] or visit www.oklahomacityfc.com.