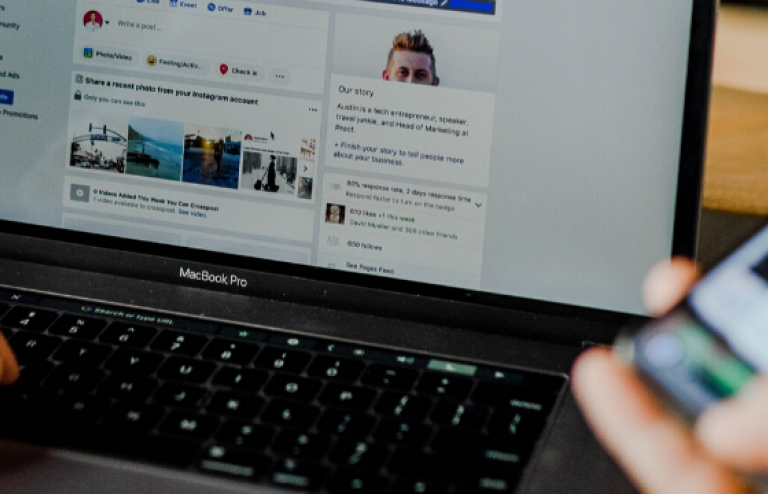 What Can You Do With a Communication Degree?
Effective communication skills are a vital part of any job. But can you make a career out of it?

Absolutely! As we move towards an increasingly digital world, it is more important than ever for organizations to staff dedicated professional who can break through the noise and effectively reach their target audiences to accomplish their business goals.

Getting a communication degree will teach you how to collect and analyze data, develop communication strategies and clearly convey ideas through writing and speaking. You'll study concepts from psychology, business, sociology, journalism, media and more and apply them to real-world challenges.

Because a communication degree covers such a broad range of study areas, graduates can work in a variety of jobs across industries. Here's a list of some of the most promising career fields for communication majors, allowing them to put their creativity, critical thinking and interpersonal skills to work.

Public Relations Specialist

If you enjoy telling stories and building relationships, you may be fitted for a job in public relations.

Public relations specialists help manage the public image of the client or company they work for. As a part of their duties, they promote the business with the community at large, including local media, government and the customers themselves.

Public relations specialists are responsible for conducting interviews, writing press releases, contacting the press, collaborating with marketers, spearheading promotional activities and more.

Brand Strategist

For critical thinkers who thrive on data, a career in brand strategy might be a rewarding choice.

Brand strategists have the unique responsibility of developing value propositions for companies, which helps promote a consistent and effective brand message with key audiences.

Brand strategists help guide market research, analyze consumer behavior and assess industry trends. Companies rely on brand strategists to make their products and services stand apart through distinct messaging and marketing tactics.

Social Media Manager

Social media is everywhere, and it's important for companies to maintain an active voice on popular platforms. Social media is a great way for businesses to interact with consumers in a way they ordinarily would be unable to, and it's important to remain relevant and ahead of trends.

Social media managers develop comprehensive strategies to help businesses stand out on social media, increasing brand visibility and engagement with consumers.

In addition to keeping up with trends, social media managers are responsible for creating, editing, publishing and sharing content, as well as engaging with followers and responding to complaints, compliments and inquiries in a way that is consistent with company branding.

Copywriter

For communicators who prefer to express their ideas in words, copywriting might be a great career option.

Copywriters help brands develop a distinctive voice, executing copy across digital, print and video tactics.

Copywriters gain a basis for their writing material by conducting interviews and research. Then, they write copy for the company to be used on websites, social media and for print and digital marketing materials. They may also proofread and edit copy from managers, as well as collaborate with graphic designers to find the best layout for their written work.

Outreach Coordinator

If you like planning events, you might be interested in a career as an outreach coordinator. This is a great way to put your interpersonal skills to use as you help connect companies with the surrounding community.

Outreach coordinators serve as the face and voice of their organization. They are primarily responsible for connecting people in the broader community by creating sponsorship agreements and cultivating relationships with businesses, individuals, and other relevant organizations.

If you're intrigued by the possibilities of a career in communication, you should start by finding a communication program that combines time-tested theory with real-world experience.

Mid-America Christian University focuses on hands-on learning, using case studies and client situations to teach critical lessons. While completing assignments, students develop skills they can immediately apply in their existing professional lives, while preparing them with an expert portfolio and the skills needed to advance in their careers.

If you think MACU's Communication, Media and Ethics program may be right for you, you can fill out your free application at any time. You can also give us a call at 888-888-2341 or email [email protected].