Why Give to MACU?
MACU students are world-changers. We challenge our students to reach their academic potential by helping them create, collaborate, and innovate for the glory of God through Jesus Christ.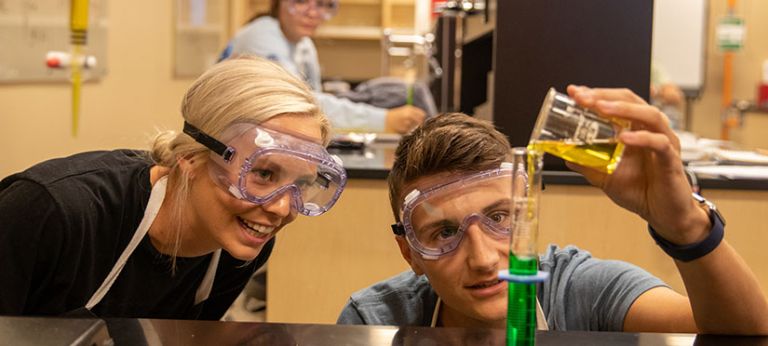 We Create.
MACU is creating the next generation of world-changers who will impact the world for Christ in the ministry and in the marketplace. Our award-winning, accredited programs are equipping young men and women with the tools they need for success in every vocation while building upon a Christian foundation that the world dearly needs.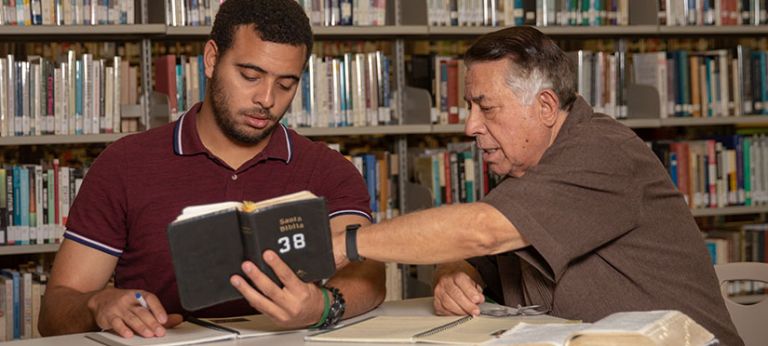 We Collaborate.
At MACU, we provide a special kind of Christian education that you can't get just anywhere. From opportunities to serve in the community to one-on-one discipleship with faculty and staff members, we collaborate to change the world for Jesus Christ.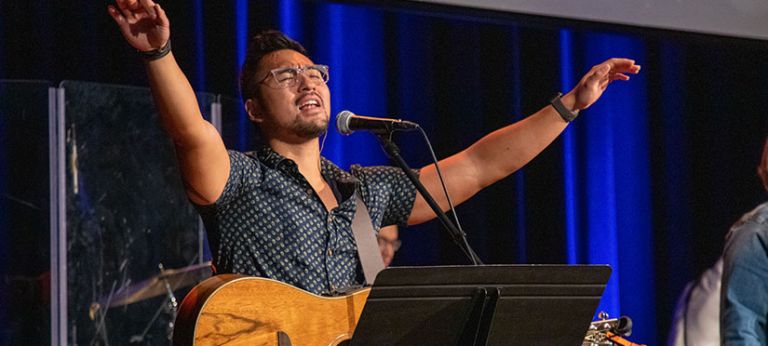 We Innovate.
From weekly chapel services, volunteerism opportunities, missions, internships, and more, MACU is a leading innovator in the world of Christian education. Christian isn't just in our name — it is the most important part of our identity.
Online Giving
If you are ready to impact the life of a MACU student through a gracious gift, our online giving option is the simplest and fastest way to donate.
Give Offline
To give by check in U.S. dollars or another currency, please make your check out to "Mid-America Christian University" and then mail it to us at:

Mid-America Christian University
University Advancement
3500 S.W. 119th St.
Oklahoma City, OK 73170
ACH or Wire Transfer
To wire your gift through a bank transfer in U.S. dollars, please contact [email protected]. We'll provide the information you need to give your bank or financial institution to complete the donation.
Bequests
Click here to learn more.
Donate Stock
MACU accepts gifts in the form of stocks. Please contact [email protected] for more information.
Gifts in Kind
If you are considering some other kind of gift (books, jewelry, real estate, etc.) please contact [email protected]. We can help you with setting up those options as well.
Give as You Shop Online
You can support MACU while you shop by using AmazonSmile.
As our nation unites to face the COVID-19 pandemic as one, Congress has put together the Coronavirus Aid, Relief and Economic Security (CARES) Act to help provide economic assistance for American workers, families and businesses during the crisis.
The CARES Act stimulus bill contains a one-time, above-the-line deduction for cash contributions of up to $300 made to certain qualifying charities, including MACU. This means that all taxpayers would be eligible to take the deduction, even people who use the standard deduction. The incentive applies to contributions made in 2020 and would be claimed on tax forms next year. The new deduction would not apply to non-cash gifts or to gifts contributed to donor advised funds.
For the eight% of individual taxpayers who itemize their deductions, the bill would suspend for 2020 the normal limit on deductions for contributions, ordinarily 50% of adjusted gross income (AGI) or 60% for cash. For corporations, the limit on deductions for contributions, ordinarily 10% of AGI, is elevated to 25% for 2020.
We realize that many are not able to give at this time, and we appreciate your continued prayers as we keep you in ours. However, for those of you who are able to consider giving, we wanted to make this information readily available. Please note that these changes only apply to cash gifts.

Tax Deduction

Donors who do not itemize (and those that do) may take a tax deduction for gifts of up to $300 per person, $600 per couple.

This is an efficient way for all donors to give! For example, a couple in a 20% tax bracket can give $600 and reduce their tax liability by $120. The charitable organization receives $600 and the donor pays $120 less in taxes.

Increase of Cap on Charitable Gift Tax Deductions

The cap on deductions for a charitable gift increased from 60% to 100% of adjusted gross income. Gift amounts beyond 100% of a donor's adjusted gross income can be applied up to five additional years.

This provides an opportunity for additional tax savings for donors making large gifts. For example, if a donor makes a gift of $100,000 in one year and has an adjusted gross income of $100,000 for that year, there would not be any income tax liability. If the gift were $130,000, the donor could claim a deduction of $100,000 in the first year and claim a deduction for $30,000 in the following year.

Increase of Cap on Charitable Gift Tax Deductions for Corporations

The cap on deductions for a charitable gift from a corporation increased from 10% to 25% of taxable income.

This provides an opportunity for additional tax savings for a corporation similar to the example above for the individual donor.

Required Minimum Distribution (RMD) from IRAs Suspended for 2020

Persons aged 72 years old and older with an IRA are not required to take a minimum distribution in 2020.

This is significant because the amount of the RMD is based on the value of a person's portfolio of stocks on December 31, 2019. With the crash of the market since that date, the required distribution would be significantly more than if based on current value. Not having to take a distribution in 2020 allows a retiree to leave their money in the market and hopefully see the value of their stock restored.

For more information or if you have any questions about giving, please contact Nevan White at 405-692-3191 or email [email protected] If you would like to make a gift now, click here to give online.

We appreciate your support and your prayers during this unprecedented time!