Mid-America Christian University (MACU) is a private, faith-based university committed to balancing career exploration, four-year degree completion, and the best of small-campus and big-city life. We offer many in-demand bachelor's degrees, including online bachelor degrees and on-campus bachelor degrees in Oklahoma City, Okla. All of our undergraduate programs are accredited through the Higher Learning Commission (HLC).
---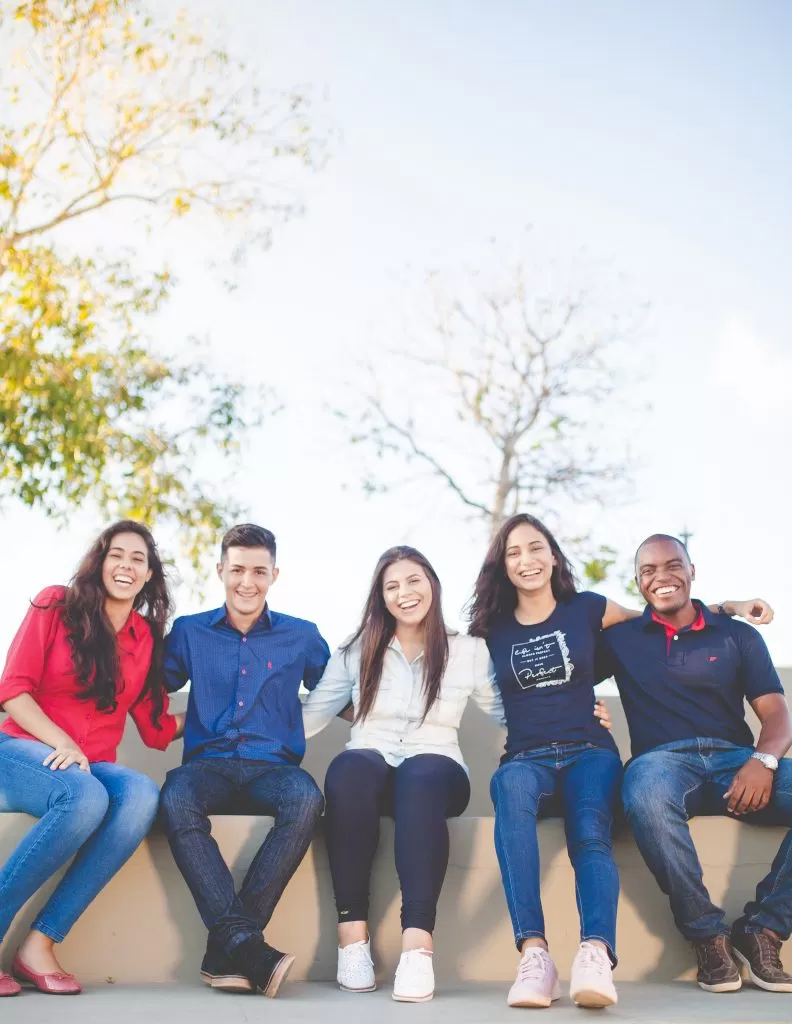 Bachelor's Degrees
MACU strives to help every undergraduate complete their bachelor's degree in four years or less.
---
Combine bachelor's and master's degree coursework to complete both in just five years.
Learn about financial aid, scholarships, and flexible pathways to efficient degree completion.
Eligible students can earn up 30 credit hours for prior learning and life experience.
---
How does having a bachelor's degree impact earning potential?
Having a bachelor's degree generally has a positive impact on earning potential compared to those with only a high school diploma. Numerous studies have shown that individuals with a bachelor's degree tend to earn more over their lifetime.
According to the U.S. Bureau of Labor Statistics (BLS), the median usual weekly earnings for a person with a bachelor's degree were around $1,248 in 2020, compared to $746 for those with a high school diploma. This translates to a significant difference in annual earnings.
In addition, those with a bachelor's degree usually experience lower unemployment rates and have access to a broader range of job opportunities. This increased access to higher-paying jobs and career advancement opportunities can lead to better long-term financial stability.
Some majors or industries may have higher salary prospects than others, so it's essential to research and weigh the potential earnings in your chosen field before making a decision.
Do employers view online bachelor degrees as credible and equivalent to traditional bachelor degrees?
In recent years, there has been a notable shift in how employers perceive online bachelor's degrees. A growing number of employers now consider these degrees to be just as valid and reputable as traditional bachelor's degrees, particularly when obtained from esteemed and accredited institutions.
Factors that have contributed to this shift in perception include:
The increase in the number of well-established colleges and universities offering online degree programs, which has lent credibility to the format.
The growing number of professionals who have successfully completed online degrees and demonstrated their competency in the workplace.
The improvement of online learning platforms and technology, which allows for better interaction, collaboration, and learning experiences.
To maximize the credibility of online bachelor's degrees, prospective students should focus on enrolling in programs offered by accredited institutions like MACU with a strong reputation in their field of study. Additionally, gaining relevant work experience, internships, and professional certifications can help demonstrate your skills and expertise to employers, further strengthening the value of your online degree. MACU instructors and the MACU Student Services team can help guide online bachelors degree students in these areas.
How do job satisfaction levels compare between those with bachelor degrees and those without?
Job satisfaction levels can be influenced by various factors, such as work environment, job security, work-life balance, compensation, and opportunities for career advancement. While it's difficult to make a direct comparison between individuals with a bachelor's degree and those without, there are some general trends that can be observed.
In general, individuals with a bachelor's degree tend to have access to a wider range of job opportunities, higher-paying positions, and more chances for career advancement. These factors often contribute to higher job satisfaction levels compared to those with a high school diploma.
Moreover, a bachelor's degree can lead to careers in specialized fields that may be more closely aligned with an individual's interests and passions, further increasing job satisfaction. Higher education may also provide the opportunity to develop valuable skills, such as critical thinking, problem-solving, and communication, which can enhance job performance and satisfaction.
However, job satisfaction is subjective and depends on your preferences and priorities.
Ultimately, the relationship between a bachelor's degree and job satisfaction depends on your goals, values, and chosen career path.
Are online bachelor degree programs typically self-paced or structured with fixed deadlines?
Online degree programs can be found in both self-paced and structured formats with fixed deadlines. The format of an online degree program depends on the institution and the specific program being offered.
Self-Paced Programs
These programs allow students to progress through the course material at their own pace, without strict deadlines or fixed schedules. Students can complete assignments and exams whenever they are ready, providing flexibility for those who need to balance their studies with work or personal commitments. However, self-paced programs often require strong self-discipline and time management skills to stay on track and complete the degree within a reasonable timeframe.
Structured Programs with Fixed Deadlines
In these programs, students follow a structured schedule, similar to traditional on-campus programs. Coursework, assignments, and exams have specific deadlines, and students may be required to participate in online discussions or group projects within a given timeframe. This format provides more structure and guidance for students, ensuring they maintain a steady pace throughout the program. However, it can be easy to fall behind when adult students need to attend to other pressing responsibilities.
MACU's Hybrid Approach to Online Bachelor Degrees
Since 2008, MACU has offered a hybrid approach to online bachelors degrees, combining elements of both self-paced and structured formats. Rather than taking multiple classes at the same time, our online undergraduates take just one five-week class at a time in a consecutive order. We also offer prior learning credits, veteran and military friendly opportunities, minimal upfront fees, small classes, and more–all to help our online bachelor's degree students finish faster and with fewer expenses.
When considering an online degree program, it's essential to assess your learning style, time management skills, and personal commitments to determine which format would be the best fit for you.
Learn more about online student life at MACU.
What questions can I ask to determine the quality of an online bachelor's degree program?
Ensuring the quality of an online degree program is crucial for getting the most out of your education and enhancing your career prospects. Some questions you can ask to evaluate the quality of an online degree program include:
What organization has accredited your online bachelor degrees and when?
Look for programs that are accredited by recognized accrediting agencies. Accreditation ensures that the program meets established standards for quality education and is a critical factor in determining the credibility of your degree. In the United States, regional accreditation is considered the gold standard.

Who are the faculty members leading this online bachelor's degree program? What are some examples of student success?
Consider factors such as faculty qualifications and alumni success.

What are the program's curriculum and course offerings like?
Look for programs that cover essential topics in your field and offer opportunities for specialization.

What online learning platform do you use? What resources and support services are available to help me with my online bachelor's degree studies?
Evaluate the online learning platform and the resources provided to students, such as access to digital libraries, tutoring services, and academic advising. A quality program should offer a user-friendly platform with interactive features and ample support resources.

Can you connect me with current students or alumni so I can hear about their experience?
Reach out to current students and alumni to gather insights into their experiences with the program. They can provide valuable information about the quality of the education, the level of support, and the challenges they faced.

How flexible is your program and its format?
Evaluate the program's format, including whether it is self-paced, structured, or a hybrid. Make sure it aligns with your learning style and availability.

How much does the program cost? What financial aid options are available?
Compare the cost of the program to other options and consider the availability of financial aid, scholarships, life-experience credits, military friendly options, and/or tuition reimbursement programs.

Do you have any upcoming virtual open houses or info sessions?
Many institutions, including MACU, offer virtual open houses or informational sessions for prospective students. These events can provide insights into the program, faculty, and student experience, helping you make a more informed decision.
Taking the time to thoroughly research and evaluate your options will help you choose a high-quality online degree program that meets your needs and supports your career goals.