Introducing MACU's Fifth President, Phil Greenwald
Mid-America Christian University
Your Faith. Your Future.
Finish online courses in as little as five weeks!
Let's Write Your MACU Story.
MACU makes it easy to get started on your college degree. Learn more about how you can get started today.
Follow God's Mission for Your Life.
MACU offers a variety of degree options whether your calling leads you to the ministry or to the marketplace.
MACU Makes Your Education Affordable.
We understand students' concerns about financing college. That's why we're dedicated to working with students to find the best plan for funding their college education.
What's Happening Right Now?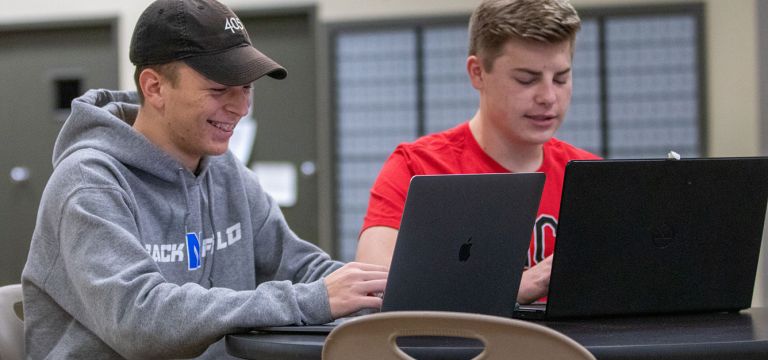 Concurrent Classes at MACU!
MACU offers 100% online or on-campus concurrent classes for high school juniors and seniors at just $175 per course - no hidden fees! This is a great way for high schoolers to get a head start on their college careers and save their families between $6,000 and $20,000 on tuition.

Learn more about being a Concurrent Student Today!
You have a dream for your life. MACU is here to help make it come true.
At MACU, we believe that everyone who desires to learn and follow God's vision for their life should have the means to achieve it. That's why we're dedicated to offering our students an accredited, cost-effective, online education that is grounded in the love and service of Jesus Christ.
Whether you're a high school senior or college transfer or you're a busy adult wanting to further or complete your college education, MACU has a degree program that's built for you. We offer a diverse selection of 100% online programs with classes to be taken at your convenience.

Come see what it means to Dream Bigger and Do Greater. Experience the MACU difference for yourself — get started today.
MACU has been a stretch for me. I have been challenged in my faith, academically and socially. These challenges have caused me to grow into the best version of myself. God has used MACU to grow me and equip me for a successful future. I am grateful for the opportunity to be a part of such an awesome university.
Caleb Wyatt
Ministry Leadership Major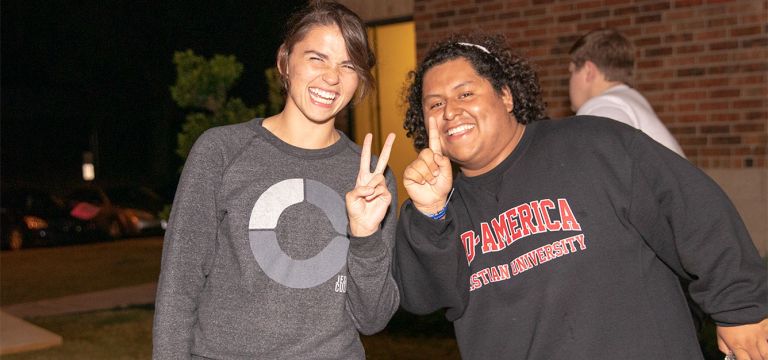 What's Happening at MACU?
As we navigate the Covid-19 pandemic, the safety of our students, staff, faculty and visitors remains our top priority. MACU has moved all courses to an online learning platform so that you may begin or continue your education uninterrupted. We are a pioneer in online education — we were one of the first private Oklahoma universities to offer online courses more than 20 years ago! You can rest assured that you will be receiving the same high quality learning experience that you expect from MACU.
Visit
One way to know, come and visit us!
Pick your day and plan your visit. Contact us and we'll design a campus visit just for you!
We know that as a prospective student or the parent of one, the idea of funding a college education can seem overwhelming. That's why MACU is dedicated to providing multiple options for individuals and families to pay for college tuition, whether that is through convenient payment plans, scholarship opportunities or student loans.
MACU is regionally accredited through the Higher Learning Commission, which is the accrediting body for the state of Oklahoma and the surrounding region.