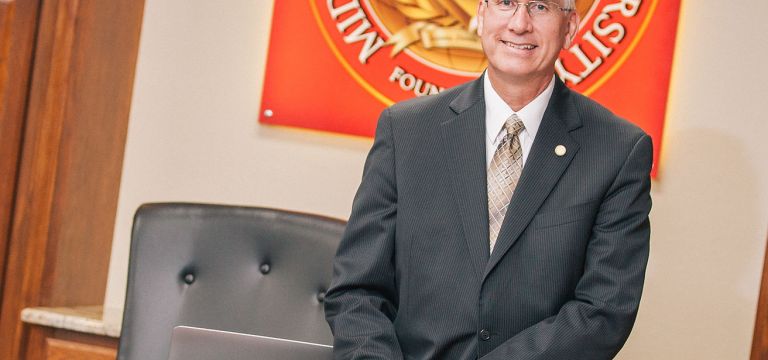 Welcome to Mid-America Christian University.
At MACU, I like to remind our students of something that's very important — and I'd like to share it with you, too: You were created to do "Great Things!"
It's absolutely true, but not just because I say so, but because Jesus says so.
In the book of John, Jesus told his followers: "Very truly I tell you, whoever believes in me will do the works I have been doing, and they will do even greater things than these, because I am going to the Father." (John 14:12, NIV).
Maybe you have some questions about what Jesus' words mean. Perhaps you doubt whether He could have meant them for you. Many people have dreams, but aren't sure how to make that dream a reality, or how to persevere through the obstacles.
But I like what Dr. Bruce Wilkinson said in his book, The Dream Giver: "Great things aren't the legacy of unusually gifted Great Men and Women. Great things are what you will accomplish when you put God first and make Him owner of all you care about most."
Whether you are in full pursuit of God's calling in your life, or in the process of discovering His plans for your life, you have come to the right place! Put God first, keep God first, and see what happens!
Please take some time and browse through the website and discover the range of programs we offer to recent high school graduates, to commuting daytime students, and to busy adults pursuing degrees online and through accelerated evening classes. Our programs will help you grow in the knowledge of your discipline, your devotion to God, and your service to others.
I hope you'll join us. Let us encourage and inspire you, and prepare you to Dream Bigger and Do Greater.
God bless you,
Dr. John Fozard
President, Mid-America Christian University