Phil Greenwald began his tenure as Mid-America Christian University's fifth President on June 1, 2022.
For more than 25 years, Greenwald has served as a non-profit leader, pastor and administrator. He came to MACU from St. Luke's Methodist Church in Oklahoma City, where he served as Executive Pastor of Administration and Chief Financial Officer. In this role, Greenwald worked with a staff of 500 and a budget of over $15M. He provided strategic leadership to the St. Luke's Foundation, and led the formation of Meals on Wheels OKC which serves over 1,000 hot meals daily to homebound seniors. Greenwald facilitated the expansion of the St. Luke's Children's Centers, the largest faith-based childcare in OKC.
His entrepreneurial approach to ministry and business includes a strong emphasis on building relationships with members and donors, a commitment to excellence in administration, focused efforts on staff development and creating a culture that promotes generosity and growth.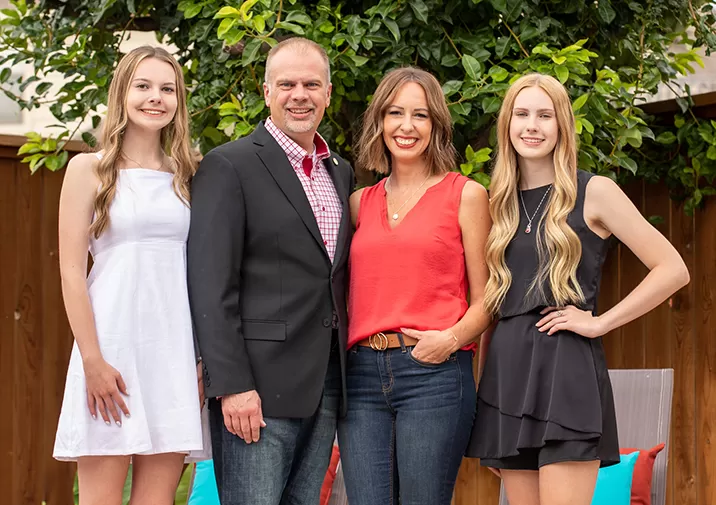 Greenwald spearheaded multiple successful initiatives at St. Luke's, including the construction of a new campus in Edmond, expansion of childcare to four locations with more than 675 children, significant endowment and budget growth and the establishment of a highly successful food service outreach ministry which prepares more than 600,000 meals a year to serve children and seniors throughout Oklahoma City.
Greenwald is a proud MACU alum who received his MBA from the university in 2020. He also previously served on MACU's School of Business Leadership Advisory Council. He received his bachelor's degree from Messiah University (PA) and theological training from Perkins School of Theology (SMU) and Asbury Seminary (KY). As an ordained deacon in the Global Methodist Church, Greenwald was certified in church administration and human resources (SHRM-SCP). He previously served at churches in Tulsa, Alpharetta (GA) and Duncan (OK). He is active with many church boards and nonprofit groups, including Light Up the Dark (Sterling, KS), El Sistema Oklahoma and the Rotary Club of Oklahoma City (Club 29).
Greenwald has been married to his wife, Stephanie, for 22 years. They are the proud parents of two daughters, Kalli and Tori. Greenwald enjoys golfing, traveling, reading, and spending time with family. The Greenwalds have two small dogs, Millie and Rue, and live in south Oklahoma City near the campus.