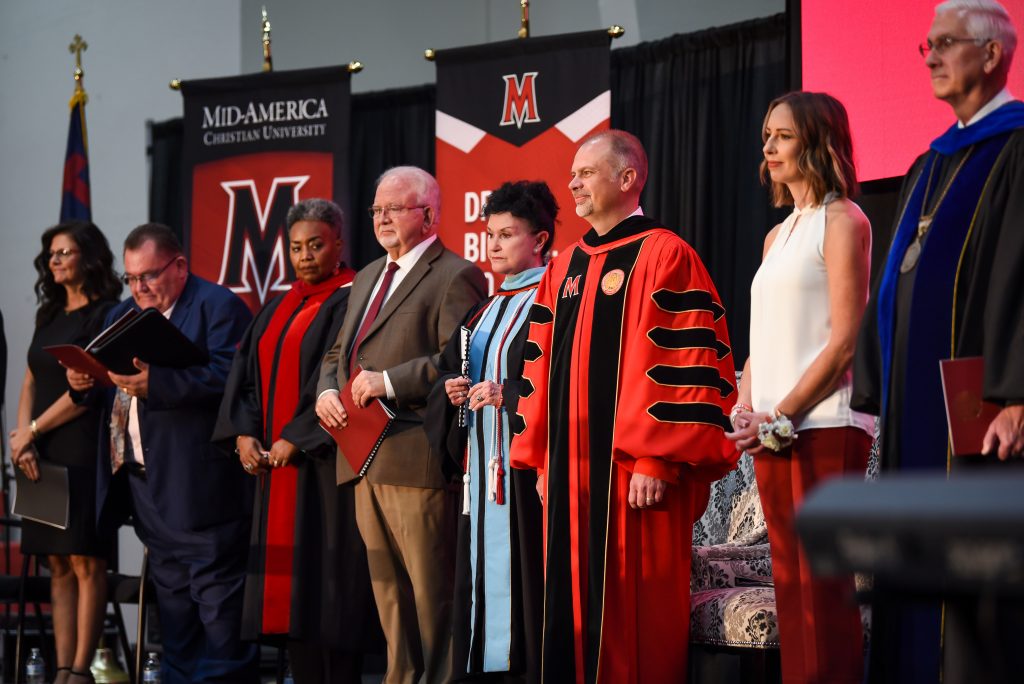 Phil Greenwald began his tenure at Mid-America Christian University on June 1, 2022 and was officially installed as the institution's 5th President during an Investiture Ceremony on October 10, 2022.
After being selected by the MACU Board of Trustees in March 2022, President Greenwald began casting vision with students, faculty, staff, alumni, and community leaders by asking the question, "wouldn't it be great if?" During his first months as President, Greenwald has met with hundreds of people on campus and in the community to listen and learn, including welcoming students into the family's home.
Greenwald's early initiatives include a new focus on alumni engagement, the completion of several facility updates, assessments of major departmental strategies, and pursuing new partnerships for education and ministry.
President Greenwald actively engages with students in chapel and at athletic events and meets regularly with faculty and staff to build relationships and provide institutional support for their work. President Greenwald is known on campus as "PG5" and for his entrepreneurial, generous, and growth-minded perspective.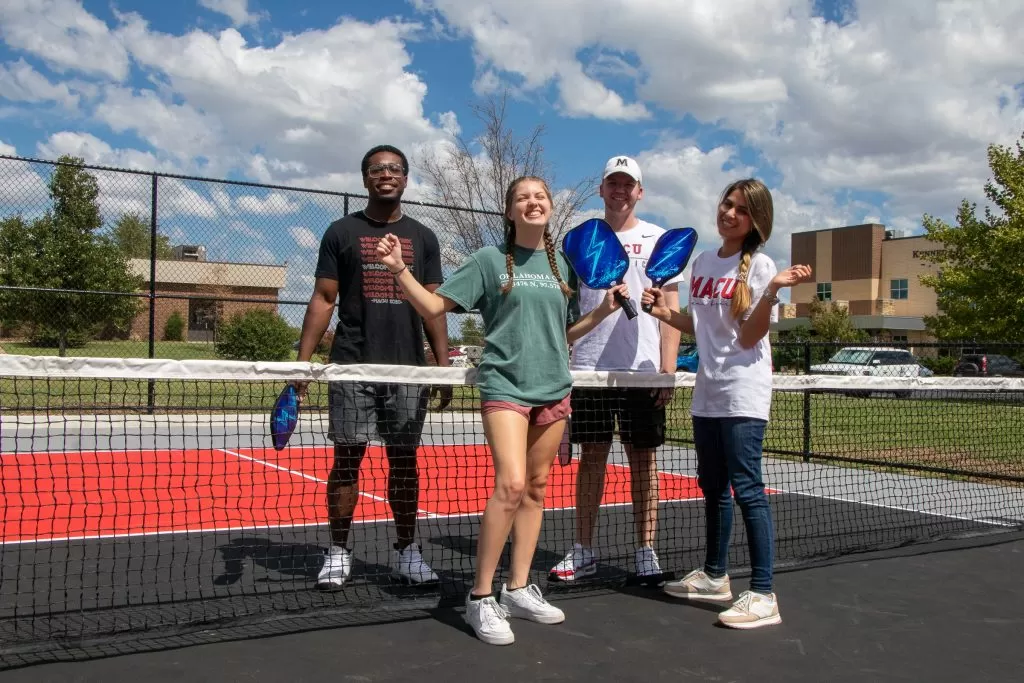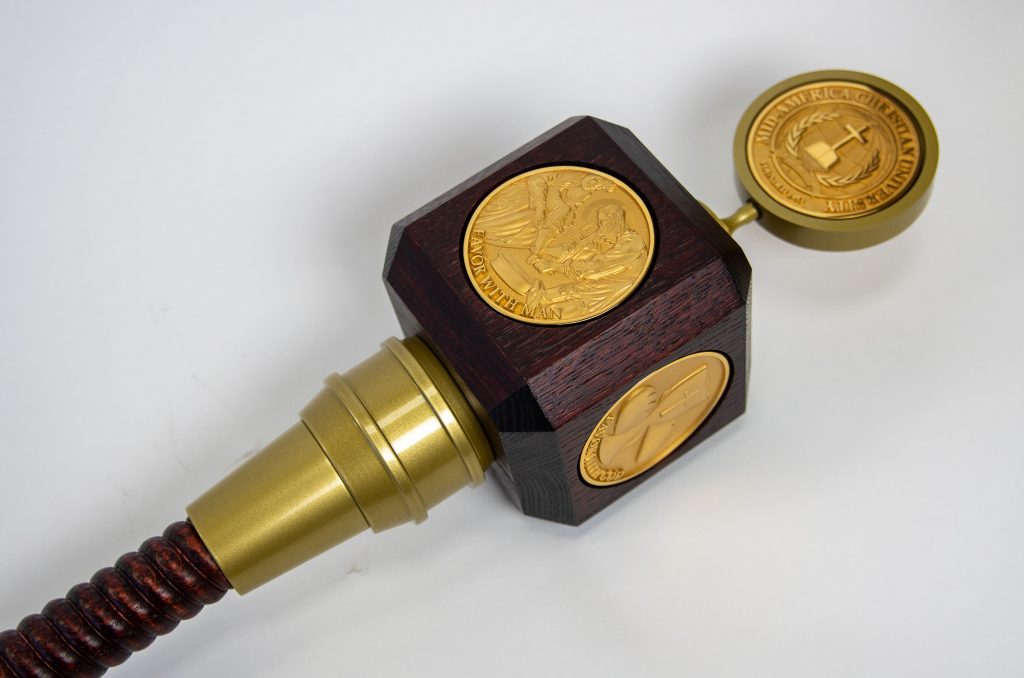 For more than 25 years, President Greenwald served as a key executive, non-profit leader, pastor, and administrator. He came to MACU from St. Luke's Methodist Church in Oklahoma City, where he served as Executive Pastor of Administration and Chief Financial Officer. He provided strategic leadership to the St. Luke's Foundation, Meals on Wheels OKC, and the St. Luke's Children's Centers.
President Greenwald is a proud MACU alum who received his MBA from the university in 2020. He also previously served on MACU's School of Business Leadership Advisory Council. He received a bachelor's degree from Messiah University (PA) and theological training from Perkins School of Theology (SMU) and Asbury Seminary (KY). As an ordained deacon in the Global Methodist Church, Greenwald previously served at churches in Tulsa, Alpharetta (GA) and Duncan (OK). He is active with many church boards and nonprofit groups, including Light Up the Dark (Sterling, KS) and the Rotary Club of Oklahoma City (Club 29).
Greenwald has been married to his wife, Stephanie (known on campus as "Mama G"), for 23 years. They are the proud parents of two daughters, Kalli and Tori. Greenwald enjoys golfing, traveling, reading, and spending time with family. The Greenwalds have two small dogs, Millie and Rue, and live in south Oklahoma City near the MACU campus.