Psychology Career Opportunities
Career Counselor
Case Manager
Childcare Worker
CIA Agent
Crisis Hotline Operator
FBI Agent
Human Resources Professional
Marketing Researcher
Probation and Parole Officer
Psychiatric Technician
Rehabilitation Specialist
Social Service Specialist
Youth Counselor
A Psychology Degree with an Ethical Foundation Offered Both Online and On Campus
Earning a Bachelor's degree in Psychology (BS) from Mid-America Christian University (MACU) opens doors to a wide range of career options from healthcare to education to law enforcement. The field of psychology is in high demand across many job sectors, with an expected growth rate in the field of 8% over the next decade.
Students working toward a Psychology degree from MACU learn about all aspects of human behavior. It's a study in the astonishing ways God developed the mind. Blending Biblical principles into the coursework provides a well-rounded, ethical approach to careers designed to have a positive impact on the lives of others. In addition to immediate employment opportunities, a bachelor's in psychology can serve as the foundation for advanced studies. It's the starting point for the fields of counseling, clinical psychology, experimental psychology, or industrial/organizational psychology. A BS in Psychology would also be the initial degree in the pursuit of becoming a Licensed Professional Counselor.
You can distinguish your Psychology degree with a concentration in Christian Ministries or Criminal Justice.
Combine a Psychology Major with a Concentration in Criminal Justice
MACU's optional Criminal Justice concentration results in a Bachelor of Science in Psychology in Criminal Justice and Ethics, opening the door to careers in law enforcement. Coursework incorporates skills like crisis intervention, communication, and community partnerships in the law enforcement setting through courses in domestic violence, interview techniques, and anti-terrorism.
Program Information
MACU's Online Bachelor of Science in Psychology and Ethics: A Steppingstone Approach to Reaching Your Career Goals
An online psychology degree is not only possible, but affordable. An experienced provider of online education, MACU smooths the way toward your degree. It's easy to find time in your busy life to focus on one course at a time, taken in consecutive order. MACU's programs take your previous life skills into consideration. It's possible to earn up to 30 credits per year for life experiences like community service and volunteer efforts. MACU also offers these advantages:
Course credit given for military training
Free placement testing
No upfront book fees for the initial course
Student services, including tutoring
The coursework for the online Bachelor of Science in Psychology and Ethics builds connections between students and professors that help maintain a powerful sense of being part of the MACU community. 
As you prepare to begin your degree at MACU, our enrollment counselors are ready to assist you. Please take a look at this downloadable degree sheet, featuring an overview of MACU's Psychology degree program. Don't hesitate to reach out by emailing [email protected] or calling 888-888-2341 if you have any questions.
BS in Psychology & Ethics: Work Toward Your Dream Career in the Supportive Learning Environment You Imagined
Campus life at MACU lets you build new relationships as you build your skills. You'll build friendships living and studying among people who share both your passions and your beliefs. There's a wealth of activities to try. You'll have groups and clubs to join, and a vibrant and welcoming city to explore. OKC has professional sports teams, eclectic dining and entertainment districts, and year-round outdoor activities ranging from softball leagues to white water rafting–right downtown.
The professors and staff at MACU are there for you, getting to know you as an individual, not as a number. Additional benefits of an on-campus psychology degree at MACU:
Safe and secure campus, with 24/7 monitoring
Degree programs that are affordable
Ideal student-teacher ratio
Like-minded student body, with an abundance of planned social activities
Sports and e-sports teams
Experience living in the 22nd largest city in the United States
MACU Offers an Accredited Ethical Approach to a Bachelor of Psychology Degree
The field of psychology is built on trust. What better way to develop your approach to helping those in need of your assistance than through a Christ-centered education program? It's what makes MACU students stand out, and it's a difference you'll encounter with every interaction you have with other students of the university, as well as the staff and faculty.
MACU is accredited through the Higher Learning Commission (HLC) of the North Central Association of Colleges and Schools (NCA).
MACU programs are designed to create leaders who are prepared for the challenges that lie ahead of them. An education that incorporates your faith builds moral strength as it builds your intellect– something every job candidate needs.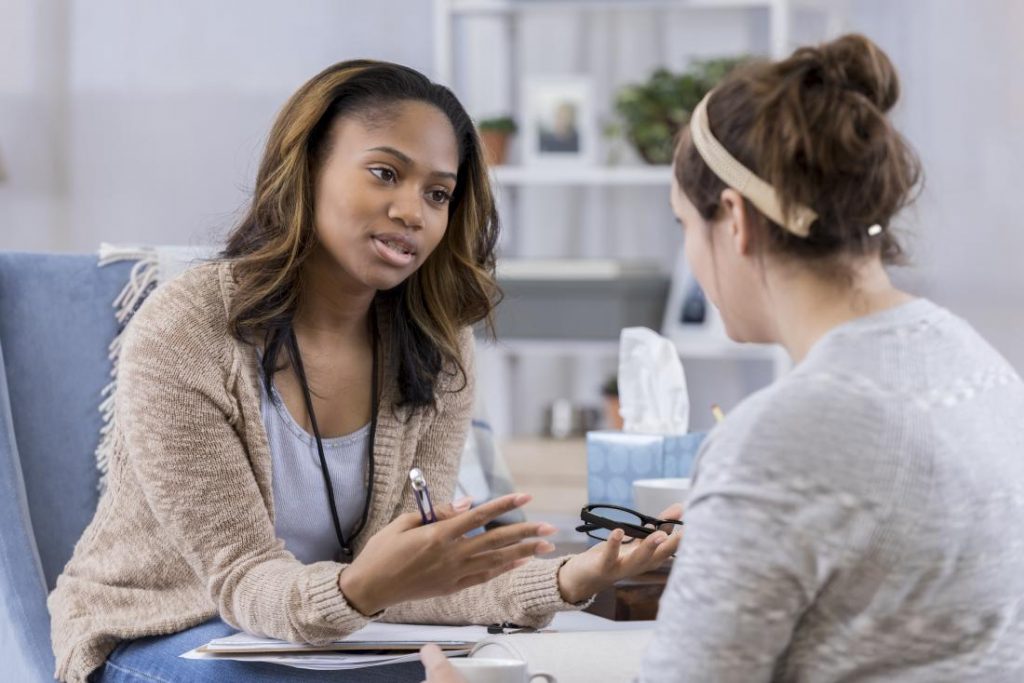 Major Courses
PSYC 3303*
Development Across the Life Span
This course is a study of human development and the nature of those social structures which impact it, especially social, emotional, physical and cognitive aspects of human development throughout the life span. Prerequisite: PSYC 1103.
PSYC 3633*
Psych of Addictions and Substance Abuse
This is an introductory course in alcohol and drug counseling. It will focus on the historical, theoretical, and practical aspects of abuse, addiction and chemical dependency counseling. Prerequisite: PSYC 1103. Offered every spring.
PSYC 3713
Psychological Statistics
This course provides a foundation study of descriptive and inferential, parametric and nonparametric statistical techniques used in psychological research, including measures of central tendency, variability, correlation, regression analysis, hypothesis testing, t-tests, Chi-square and simple analysis of variance. This course prepares students to use computers for upper level statistical analyses and prepares them for advanced classes in statistics. Prerequisite: PSYC 1103.
MATH 3703
Introduction to Statistics
The course is a complete introduction to basic statistics as a method of analysis. Statistics is a powerful tool that is used in the business world and in the behavioral science area extensively. This course will provide the student with a working knowledge of statistical terms and formulas. The student will use Microsoft Excel as the medium technology throughout the course. Microsoft Excel spreadsheet program is required for this course.
PSYC 3803
Introduction to Research Methods
The purpose of this class is to introduce students to the various methods of doing research in the behavioral sciences. Surveys, longitudinal, cross-sectional, naturalistic observations and experimental designs will be studied. Each student will complete a research project using knowledge gained from this class and the statistics class, which precedes it. Students will have the opportunity to present and display these projects at the University's Public Annual Research Day Research Poster Presentation. Prerequisites: PSYC 1103, and MATH 3703 or PSYC 3713. Offered every spring semester.
PSYC 3813
Cognitive Psychology
The exploration of the theory and application of how people accomplish complex cognitive tasks. Emphasis is on research based on human information processing theories which includes pattern recognition, attention, memory organization, language comprehension, problem solving, and decision making are among the topics that are presented. Prerequisite: PSYC 1103.
PSYC 4213
Physiological Psychology and Neuroscience
Survey of neuroanatomy and brain structures, neural activity, genetics, and neurochemical and biochemical basis related to emotions, behavior, mental disorders, and human development. Prerequisite: PSYC 3303.
PSYC 4313
Multicultural Psychology
The course will explore ethnic and socio-cultural diversity from a psychological perspective. The study will focus on how diversity affects interpersonal and institutional processes along with its impact on psychological functioning and the utilization of psychological knowledge. Prerequisite: PSYC 1103.
PSYC 4333
Positive Psychology
Positive psychology is the study of how human beings prosper even in the face of adversity. Its goal is to identify and enhance the human strengths and virtues that make life worth living and allow individuals and communities to thrive. The study will examine the paradigm shift from pathology to strengths-based psychology. The focus will include pleasure and positive experience, happiness, positive thinking, flow, character strengths, values, talents, wellness, and positive interpersonal relationships. Prerequisite: PSYC 1103.
PSYC 4343
Psychology of Motivation and Emotions
The research into motivational and emotional processes and their practical application will be studied. The areas of study include basic motivational concepts and theories, basic emotions, underlying physiological and neurological processes, and social and cultural concepts. Prerequisite: PSYC 1103.
PSYC 4703*
Psychology of Abnormal Behavior
This course will provide students a general introduction to the study of abnormality and the disordered experiences making up such abnormality. The major diagnostic categories, clinical treatment approaches, and problems of studying abnormal living will be examined. Prerequisite: PSYC 1103. Offered every fall semester.
PSYC 4803*
Personality Development
This course provides a general introduction to the classical theories of personality in American psychology and introduces the student to the objectives and challenges of a scientific study of personal life. Emphasis will be given to a critical evaluation of personality theories and approaches including psychodynamic, behavioral, phenomenological, trait and social learning theories. Prerequisite: PSYC 1103.
PSYC 4813*
Professional Ethics and Conduct
This course provides a general introduction to the classical theories of personality in American psychology and introduces the student to the objectives and challenges of a scientific study of personal life. Emphasis will be given to a critical evaluation of personality theories and approaches including psychodynamic, behavioral, phenomenological, trait and social learning theories. Prerequisite: PSYC 1103.
PSYC Electives
PSYC 2303
Social Psychology
A study of the nature of the social structures which man has developed and their influences on the
functioning of human individuals and groups. Emphasis is given to interactive processes involved in socialization, leadership, attitude formation, motivation, cognition, and self-concept formation.
PSYC 2403
Child and Adolescent Psychology
Based on theory and research, this course is a study of human development from conception
through young adulthood. Major theoretical approaches of physical, cognitive, psychosocial development will be examined. This study will include parent/child, sibling, and other relationships as they relate to developmental processes and stages. Study will be divided into five periods of childhood: prenatal, infancy and toddlerhood, early childhood, middle childhood, and adolescence.
PSYC 3103
Psychology of Learning
Topics include basic learning theories, psychological principles applied to learning theories,
psychological principles of behavioral, emotional, belief change and applications to psychology, instruction and educational practice.
PSYC 3113
History and Systems of Psychology
A survey of psychological thought from early philosophical roots to modern concepts of psychology as a science. Topics include the philosophy of mind, key psychological ideas that changed the world with an emphasis placed on developments since the first psychological laboratory in 1879.
PSYC 3123
Industrial Organizational Psychology
This course will serve as an introductory course to the area of Industrial Organizational Psychology as a potential career field. The course will offer a broad description and examination of the psychological principles used in the world of work. Students will examine major theories, their applications in the workplace and research conducted on those theories. The role of psychologists in job analysis, employee selection processes, employee training, performance appraisal processes, worker motivation, job satisfaction and skills analysis, eliminating stress in the workplace, group and team communications as well as the leadership skills leading to maximal outcomes will all be discussed in this course. The course will move beyond theory to an overview of the applications of those theories in practice as well.
PSYC 3903
Stress Management
This course is designed to acquaint students with the basic principles of stress management and their application to personal and occupational stress situations.
PSYC 4233
Performance and Sports Psychology
This course is designed to assist students to both learn and understand the application of psychological principles in the area of Sports Psychology and Performance. Various psychological theories and research in the areas of personality, motivation, arousal and regulation, anxiety, competition and cooperation, leadership and imagery will be explored as they relate to human performance as well as emotional, physical and psychological well-being. Psychological development will be discussed as it relates to character and sportsmanship development. The course will serve as an introduction to how these theories and principles are applied in the field of Performance and Sports Psychology
PSYC 4403
Small Groups: Principles/Practices
This course deals with both the theoretical and practical processes of group relationships. Task accomplishment, decision making, leadership styles and member roles are examined. The course is designed as a learning laboratory stressing the practical application of the principle studies.
PSYC 4603
Pastoral Counseling
A study of counseling from a Christian perspective as it relates to helping people deal more
effectively with personal, spiritual, and non-pathological problems. Specific issues will be examined. Attention will be given to the development of counseling skills and role-playing.
PSYC 4903
Internship: Field Experience
This course is designed to be the capstone experience for the behavioral science major. Students
will work in a clinical setting under the supervision of a qualified on-site clinical supervisor. Weekly participation in internship group with other student-interns and a behavioral science faculty member is an integral part of this course.
*Courses are required for an optional concentration in Psychology in one of the following Bachelor's degree programs: