Digital Marketing Career Opportunities
Branding Specialist
Content Manager
Email Marketing Specialist
Marketing Analyst
Marketing Data Analyst
Market Research Specialist
Search Engine Optimization Specialist
Search Engine Marketing Specialist
Social Media Manager
Access In-Demand Careers With a Bachelor's in Marketing
If you're considering a digital marketing degree, Mid-America Christian University (MACU) can help you enter the rapidly evolving field of online marketing with plenty of advantages. Whether you choose to study online or on campus, your digital marketing classes will be relevant and taught by qualified instructors with real-world experience.
A Bachelor's in Digital Marketing continues to be the best approach to career advancement in the field of marketing. According to a recent salary survey from the National Association of Colleges and Employers (NACE), marketers with a bachelor's degree earn a median annual salary of $54,500 in comparison to $40,000 for those with an associate's degree. In the U.S., employment across all types of business and financial operations is projected to grow eight percent between 2020 and 2030, adding more than 750,000 jobs. The growing use of data, marketing technology (martech), market research, and related information has already led to a demand for those who can evaluate, implement, and measure marketing strategies, particularly online.
Through MACU's digital marketing major, not only will you learn specialized skills—such as search engine optimization (SEO), search engine marketing (SEM), data analytics, market analysis, social media management, marketing automation, and more—you'll also gain business knowledge in other critical areas, including market economics, consumer behavior, accounting, and business finance. As part of your coursework, you will be prepared to receive certification in Google Ads, Bing Ads, Meta Ads Manager, Marketo, Salesforce and Google Analytics.
A concentration in digital marketing is also available as part of our Bachelor's of Business Administration (BBA) or our Bachelor of Science in Management & Ethics programs.
Get a Digital Marketing Degree Online
MACU's accredited, accelerated digital marketing degree is offered online and designed especially for busy adult students. With the university's prior learning credits, you can earn up to 30 credits for a wide range of eligible life experiences, including on-the-job and vocational learning, ministry, volunteering and community service, and travel. These credits will help you reduce program costs and the time it takes to complete your degree. Veterans and active members of the military can also earn credits for their training.
Additional ways MACU's online marketing degree sets you up for success:
Each class is just five weeks long, so you can focus on one course, one professor, and one set of assignments at a time.
We require minimal upfront fees and offer free placement testing and a well-established orientation to online learning.
Our classes are small, and our student services and tutoring teams are available every step of the way.
We focus on the development of community and growth for the whole person.
Connect & Explore as You Earn a Bachelor's in Digital Marketing
The field of marketing is an ideal place to begin a career in business, and MACU's campus is the ideal place to earn an online marketing bachelor's degree. As a private, faith-based university located in Oklahoma City, Okla., we strive to balance career exploration, four-year degree completion, and small-campus and big-city life.
At MACU, students enjoy the best of both worlds: living in place where Christian community is encouraged and safety is a priority with access to a growing, diverse city with a population of more than 640,000 and thriving job market. Activities in the city include national sports teams, vibrant downtown shopping and eateries, and outdoor adventures that range from hiking to whitewater rafting.
Additional advantages of an on-campus degree program at MACU include:
Affordable, streamlined degree completion
Low faculty-to-student ratio
Support services, including tutoring, so students can thrive
Recreational, academic, and faith-based activities and groups
Competitive sports and esports teams
Integrate Marketing and Ethics at MACU
At MACU, we emphasize education that effectively integrates a Christian faith-based worldview and stimulating, purpose-driven studies that are grounded in biblical principles. That's why our curriculum stresses an ethical marketing philosophy, such as the importance of honest, trustworthy advertising and working to not only deliver a return on investment, but also to ensure morally sound decisions.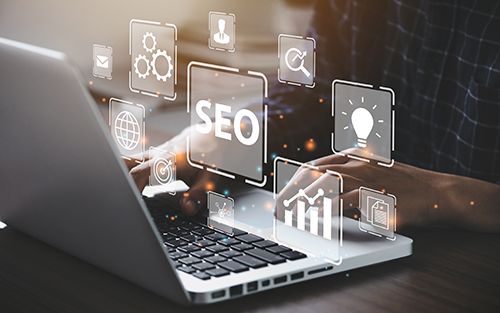 Courses
BUAD3403

Business Finance

Financial principles and functions with applications to business organizations, including investment, dividend decision, and an introduction to the models and tools used for financial analysis. Offered every fall semester.

BUAD4703

Business Ethics

Designed to raise the moral recognition level of students; to provide them with the apparatus to make moral decisions in a business context; to consider ethical problems in advertising, accounting, finance, marketing, and personnel as illuminated by Christian principles. Offered fall semester: odd numbered years.

ECON2503

Survey of Economics

The course defines and illustrates practical applications of the five key principles of economics (Opportunity Cost, Marginal Principle, Voluntary Exchange, Diminishing Returns, and Real-Nominal) throughout the course. The course covers both Microeconomic and Macroeconomic disciplines. The course will provide the student with practical economic exposure that will be beneficial to students in future managerial positions. Offered every semester.

MGMT4303

Accounting for Managers

The acquisition, analysis, and reporting of financial information are important to the individual manager and the organization. Special attention will be given to the planning and control responsibilities of practicing managers. Individuals should gain confidence in their ability to interpret and use financial information for effective decision-making.

MKTG3103

Principles of Marketing

An introduction to the marketing of goods and services in advanced market economics; study of the marketing mix, pricing, distributional activities, consumer behavior, and marketing research. Offered fall smester: odd numbered years.

MKTG3143

Consumer and Market Behavior

A study of personal and group behavior patterns in the acquisition of goods and services in the marketing environment. Prerequisite: BUAD 3103.

MKTG3243

Business & Marketing Intelligence Statistics

A practical course designed to teach students how to understand, visualize, and present marketing data. Students will use business intelligence and statistics to support data-driven marketing decision-making. This course will provide students with an understanding of how to craft a presentation sing data to help generate revenue and growth. Offered spring semester: odd numbered years in CAS. Prerequisite: BUAD 3403.

MKTG3253

Digital Marketing Channels

Students will delve into major digital advertising and product promotion channels such as, Search Engine Optimization (SEO), Search Engine Marketing (SEM), Pay Per Click (PPC), and mobile advertising. Lead generation, revenue generation and digital influence will be topics of discussion. Students will develop digital channel campaigns as well as seek certification from the most current and relevant platforms. Offered spring every odd year in CAS.

MKTG3263

Marketing Analysis, Research & Reporting

Marketing Research will help students get to know customers and markets at a deeper level through research design, research projects, data analysis and reporting. Emphasis will be placed on the presentation of findings, insights and recommendations to key stakeholders. Offered spring every odd year in CAS.

MKTG3273

Marketing Automation, CRM & Sales

Marketing Automation is the backbone of coordinated, cost-effective marketing campaigns that reach target audiences at the right time with the correct product. This course will introduce the student to major marketing automation platforms, how they work, campaign set-up, campaign Key Performance Indicators (KPIs) and reporting. Offered spring every even year in CAS.

MKTG3483

Advertising, Public Relations & Customer Experience

This course combines advertising, public relations and customer experience. Students will create persuasive messages for a variety of marketing channels and platforms. Crisis management and reputation management will also be incorporated as well as the management of overall customer experience. Offered fall every odd year in CAS.

MKTG3533

Brand and Product Management

An introduction to advertising and sales promotion including the various communication channels used to spread product information about goods, services and ideas to prospective customers. Offered fall every odd year in CAS.

MKTG4113

International Marketing

In an increasingly global economy, digital marketers need to be increasingly aware of the cultural economic and social aspects of marketing around the world. Topics will include cultural dynamics and practices, customs, export logistics, consumer preferences and pricing as part of understanding international marketing strategies. Offered fall every odd year in CAS.

MKTG4603

Social Media Marketing

Students will be educated and trained in social media marketing to attract engagement, develop brands, generate revenue, monitor reputations, communicate and generate influence within target audiences. The course will include key performance metrics, platforms and the steps necessary to develop a successful social media campaign. Offered fall every odd year in CAS.

MKTG4803

Content Management

Content marketing has become the backbone of digital marketing through engagement, branding, storytelling, lead generation email marketing and numerous other channels. Students will learn how to effectively generate content, measure impact and evaluate content-focused campaigns. Offered fall every odd year in CAS.