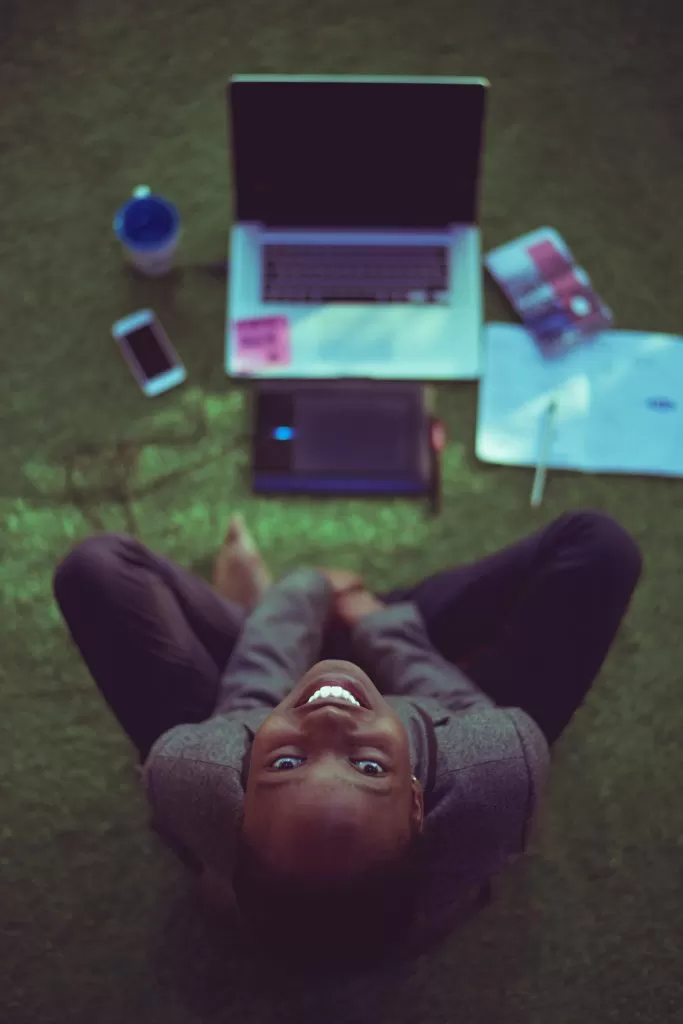 In addition to offering a wide range of Associate's, Bachelor's, and Master's degree programs, MACU offers several affordable certificate programs for those who only need a few classes to earn certification in a particular field of expertise. Learn more about our certificate options:
---
View more professional development opportunities through MACU and our partners.
Earn in-demand technology certificates in data analytics, cybersecurity, web development & more.
Access resources to help your build and maintain a healthy, thriving ministry.
---
How can I determine if specific certificate programs are relevant to my career goals, interests, or current job?
When you're searching for certification programs, it's important to take several factors into consideration, including:
Career advancement: A relevant, accredited certification program online or on campus can help you acquire the specific skills and knowledge needed for career advancement within your field. This can lead to better job opportunities, promotions, or even a transition to a new career path.

At MACU, our current certification programs–all accredited and taught by experienced faculty members–are designed for several areas of professional study, including business, church leadership, counseling, education, healthcare, and human resources.

Meeting employer expectations: Employers often look for candidates who possess the necessary skills and qualifications for a particular job. A relevant certificate program can provide you with the credentials that demonstrate your expertise and commitment to professional development, making you more attractive to employers without the expense of a full degree program.

Return on investment: Earning a professional certificate does require an investment of time, effort, and money. Before enrolling, make sure you research which certifications will help maximize your return on investment by providing valuable skills and knowledge that are directly applicable in the workplace.

Personal fulfillment and motivation: When a certificate program aligns with your interests and career goals, you are more likely to be engaged, motivated, and successful in the program. Personal fulfillment can also contribute to long-term job satisfaction and overall well-being.

Staying current in the industry: Many industries evolve rapidly, and professionals need to stay updated on the latest trends, technologies, and best practices. Relevant professional certificate programs can help you remain competitive in your field by providing you with up-to-date knowledge and skills at a cost-efficient price.

Networking opportunities: A relevant certificate program can provide opportunities to connect with other professionals in your same field, allowing for the exchange of ideas, best practices, and potential job leads. Networking can play a critical role in career advancement and professional growth.

Enhancing credibility: A relevant certificate program can help you establish credibility and authority within your field. This can increase your visibility and professional reputation, leading to potential new opportunities and career growth.
What are some ways I can find a professional training certification program that is relevant to me?
There are several ways to do this. Some methods to explore include online search, contacting professional associations and industry organizations, reviewing college websites, reading requirements in postings on job boards, visiting local community centers and libraries, networking with professionals, and joining relevant online forums.
Talking to career counselors and advisors is another good strategy. Get connected with a career guidance professional at MACU. We can help you identify certificate programs that align with your career goals and interests.
How do accredited certificate programs at MACU differ from programs via Coursera, edX, Udemy, or LinkedIn Learning?
Like Coursera, edX, Udemy, and LinkedIn Learning, MACU professional certificates are offered online and on our Oklahoma City campus. In addition, MACU's programs offer:
Accreditation and recognition. MACU is accredited through the Higher Learning Commission (HLC), an independent, non-profit regional accrediting organization that's recognized by the U.S. Department of Education and the Council for Higher Education Accreditation (CHEA). While some online courses on platforms like Coursera and edX are developed in partnership with accredited universities, not all courses or certificates from these platforms have the same level of recognition as those from an accredited university like MACU.

Course content and depth. Programs for MACU's accredited online certifications and on-campus certifications offer comprehensive and in-depth curriculum. Some online platforms provide valuable learning experiences and cover essential topics, and some do not. When you choose MACU, you can be certain you're getting everything you need to further your career.

Instructor qualifications. MACU instructors have not only advanced degrees, but also extensive, practical experience in their field. While some online platforms also have qualified instructors, many do not have the same level of expertise or academic credentials.

Course format. Not only are MACU certificate programs available online, they are also designed with busy professionals in mind. We offer you the best of both worlds: space for self-paced learning in combination with structure to encourage forward progress.

Networking and support. At MACU, we provide all our students, including those in certification programs, with additional resources, such as career services, networking opportunities, and academic support. Online platforms may have discussion forums and limited support, but they often do not offer the same level of personalized assistance or networking.

Assessment and evaluation. Our certificate programs provide meaningful projects, assignments, and exams, as well as careful assessment and evaluation methods. Online platforms may use a combination of quizzes, peer assessments, and projects, but the level of rigor can vary.

Reputation. Certificates from an accredited college or university like MACU tend to carry more weight with employers.