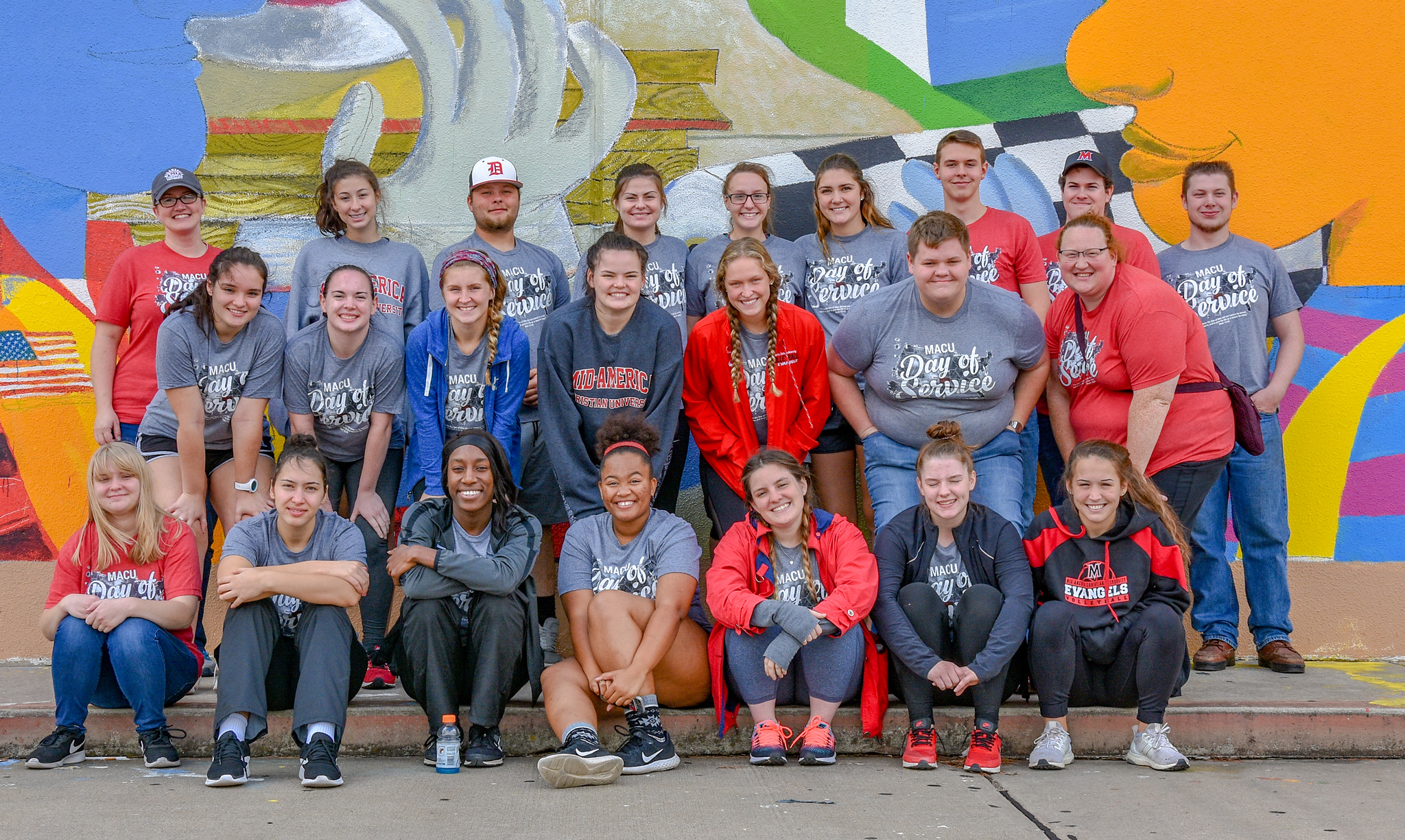 M-PACT COMMUNITY SERVICE
As a part of our mission, MACU students engage in a minimum of 12 hours of community service every semester. This is a requirement for all students—even freshmen! If students fail to acquire 12 community service hours, it will result in a fine.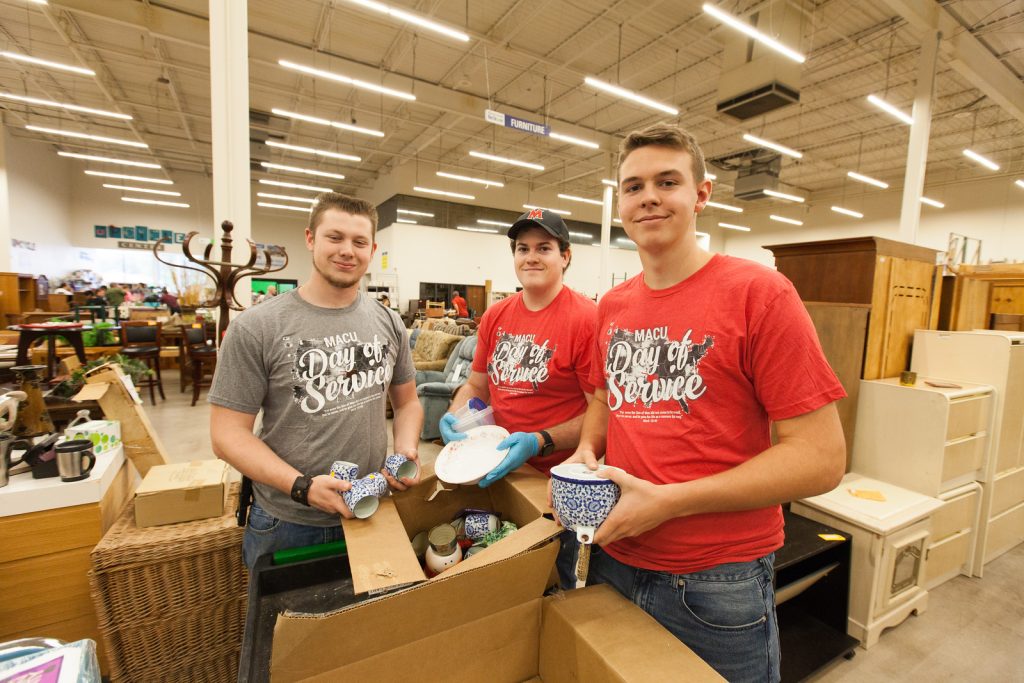 Volunteer Sites
Tri-City Hope Center – Center that provides food, clothing, and other basic necessities to those in the community that are in need.
Campus Clean-Up – It is what it sounds like! Spend some time walking around campus and surrounding areas and pick up trash to make our campus stay clean!
Skyline – Skyline meets various needs in the city such as food resources, eye clinic, clothing closet, and a gardening program.
Urban Bridge – Urban Bridge is an after-school program that provides an opportunity to empower youth to be future leaders through mentorship, education, and entrepreneurship.
Focus on Home – Help create a home for those that have been without one by moving furniture into their new space.
Positive Tomorrows – A school for elementary and middle school students that have or are experiencing homelessness.
Regional Food Bank – Help combat the hunger crisis by packing food boxes for Oklahomans in need.
Dream Center OKC – Spend time talking with people in an apartment complex, working in the food pantry and clothing closet.
If you would like to serve at another location not listed above, you can apply using this form.