Management Career Opportunities
Account Manager
General Manager
Human Resources Manager
Marketing Manager
Sales Manager
Business Analyst
Entrepreneur
Regulatory Affairs Specialist
Real Estate Broker
Recruiter
Management Consultant
Project Manager
Earn a Management Degree With an Ethics Foundation
Because employees are companies' most valuable assets, a professional with a management degree–especially a leader who knows how to manage people effectively and ethically–is a hot commodity in any business. When you earn a Bachelor of Science (BS) in Management and Ethics at Mid-America Christian University (MACU) in Oklahoma City, you'll have the knowledge and skills needed to be an effective leader, ready to make a positive impact in the world of business in positions such as human resources, marketing, sales, and more. Graduates with a degree in management will find many opportunities as employment in business and financial operations occupations is projected to grow 8 percent from 2020 to 2030.
BS in Business Management Available Online and on Campus
You can be confident that whether you earn your management degree online or on campus, our program is well respected by employers. The curriculum is designed and taught by business professionals who have seen real success in their own careers and are ready to pass their knowledge and insight on to you. You'll learn how to successfully handle a company's relationships with regulating bodies, communities and other stakeholders, and gain a thorough understanding of the four functions of management: planning, organizing, leading and controlling. Guided by Christian principles, you'll stand out as a servant leader who knows how to employ communication, team building, critical thinking, problem-solving and decision-making skills to improve the function of businesses across all sectors of the economy.
MACU, a bible-based university, is accredited by the Higher Learning Commission (HLC) of the North Central Association of Colleges and Schools (NCA).
Integrate Your BS in Business With Sought-after Skills
At MACU, we want students to succeed not only as faith-filled people and in the classroom, but also on the job. That's why we've created in-demand concentrations that integrate exceptionally well with a BS in Business Management. Choose from the following three options:
Prepare for diverse business management careers, such as public relations officer, marketing analyst, or a human resources or personnel manager.
Advance in a modern economy with skills to maximize the use of search engines, social media, and other digital tactics in high demand.
Get a solid foundation in general business concepts and incorporate deeper knowledge relating to MIS.
Program Information
Earn Your Management Degree Online: Accelerated, Affordable & Convenient
Since 2008, MACU has offered accredited online degree programs that help busy students jumpstart their career or advance in their profession.
You can earn your Management and Ethics degree online, (and the optional MIS online degree emphasis) while still working and honoring family commitments. The program is designed to help adults successfully earn an accredited, accelerated, affordable online degree. Our professors and staff strive to provide a supportive learning environment and are committed to making students feel like members of the MACU community. Here are some of the ways our online management degree classes can help you save money and finish faster:
Just one class at a time in a consecutive order
Up to 30 credits (per year) for life experience (volunteering, community service, etc.)
Eligible military service training can be applied as course credits
Minimal upfront costs, including no initial book fees
Free placement testing
Full support–including tutoring and student services
BS in Management and Ethics On Campus: Begin A Journey of Self Discovery
At MACU, you'll feel welcome and at home on our vibrant campus, located in the heart of Oklahoma City. With a student population of under 1,500, it won't be long before you recognize the faces of classmates–some of whom might become teammates, colleagues, or even lifelong friends. You're an individual to our professors and staff–not a number. Their office doors are always open, and they are committed to helping you graduate on time and succeed in all aspects of your education and collegiate experience.
With many faith and academic groups, along with a variety of extracurricular social and recreational activities, MACU's campus is an ideal place to begin your journey of self-discovery. You'll have the freedom and support to try new things, find your passion and discover ways to put your God-given talents to use.
Our students love the fun, friendly Oklahoma City environment where there's always something to do. Cheer for one of the city's professional sports teams, check out exhibits at museums, explore our arts and entertainment districts, or relax in one of the beautiful city parks. When it comes to internship and career opportunities, strong job growth is protected for OKC, and recently, the city ranked No. 1 among the best cities for tech companies to expand. Benefits for traditional students at MACU include:
Affordable, streamlined degree completion
Low faculty-to-student ratio
Small, intimate campus community with 24/7 safety monitoring and protection
Diverse city with a booming job market and tons of places to explore
Support services that help students thrive and succeed
Recreational, academic, and faith-based activities and groups
Competitive sports and esports teams
MACU is in the Business of Developing Servant Leaders
We believe that faith and success go hand in hand.
At MACU, we develop servant leaders who proudly display and act on their Christian principles in the workplace and in their community. Opportunities to grow in faith include weekly chapel services, small groups, student-led discussions, and more. Backed by bible-based principles, our graduates enter the workforce prepared professionally–and ready to lead by example.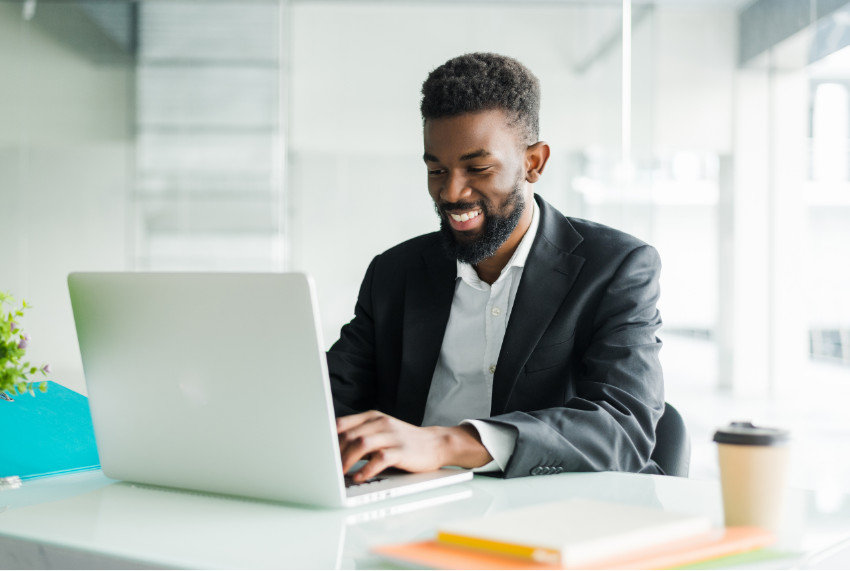 Courses
BUAD2503

Business and Professional Communications

Principles of effective communication in a business environment. Practice in the preparation of letters, reports, and other forms of business writing. Prerequisites: ENGL 1103 and ENGL 1203. Offered every spring semester.

BUAD3403

Business Finance

Financial principles and functions with applications to business organizations, including investment, dividend decision, and an introduction to the models and tools used for financial analysis. Offered every fall semester.

BUAD4303

Human Resource Administration

Human relations and adjustment in all forms of institutional and business organizations. The course deals with such problems as proper placement of the individual, training, incentive, methods of supervision, discipline, promotion, and retirement. Offered spring semester: odd numbered years.

MGMT2103

Business Software Applications

Introduces the basic features of Microsoft Office, Windows basics and file management. Develops familiarity with Word, Excel, and PowerPoint. Students demonstrate their ability to use a personal computer for word processing, spreadsheet, and presentation applications through weekly labs and projects.

MGMT2203

Goals, Priorities and Attitudes

An introduction to 1) developing personal and career goals, 2) the setting of priorities within these goals, and 3) building a positive self-concept along with the attitudes incumbent with this personal regard that will allow the goals and priorities to be realized.

MGMT2303

Management Principles

A study of the basic functions of managers and the skills needed to be successful in today's business environment. It introduces students to the challenges posed by the changing cultures in the workplace. The fundamental characteristics of organization structure will be reviewed, as well as the similarities and differences of leadership and management.

MGMT3213

Applied Business Management

This three-credit-hour course provides an introduction to the principles of management. The emphasis is on understanding organizational theory, human relations, interpersonal communications, production, business ethics, and the development of management thought.

MGMT3313

Principles of Human Resource Administration

This course provides an overview of the human resource management function. It includes the theories, research, and issues related to human resource management within modern organizations. The roles, responsibilities, relationships, functions, and processes of human resource management are discussed from a systems perspective. Expectations of various stakeholders such as government, employees, labor organizations, staff/line management, and executive management are explored.

MGMT4103

Group and Organizational Communications

An introduction to the concepts of effective oral and written communication to include functioning in teams and other organizational settings as well as interpersonal exchanges.

MGMT4203

Managing People: Groups and Leadership

Groups are the building blocks of organizations. Nearly everyone participates in both formal and informal groups at work. It is essential that managers understand groups because group processes directly affect creativity, problem solving, decision-making and productivity. This module provides insight into group formation and process, their power and influence in organizations and varying styles of leadership.

MGMT4303

Accounting for Managers

The acquisition, analysis, and reporting of financial information are important to the individual manager and the organization. Special attention will be given to the planning and control responsibilities of practicing managers. Individuals should gain confidence in their ability to interpret and use financial information for effective decision-making.

MGMT4403

Marketing Concepts and Applications

Managers should understand the role of marketing in organizations. Emphasis will be given to the factors that affect consumer behavior, development and evaluation of an organization's marketing strategies, and fundamental marketing variables.

MGMT4433

Managing Change

An inherent aspect of leadership is managing change. This course will explore the various change theories and available options for designing, implementing and managing change. The students will learn how to develop their own change protocols, lead people through turbulent times including lay-offs due to downsizing and outsourcing, and be a bastion of hope and support exhibiting a Christ-like attitude to one's employees.

MGMT4503

Financial Analysis for Managers

Finance is the art and science of handling money. In the modern world virtually every organization, public and private, runs on money. That includes families, businesses, governments, and nonprofit enterprises. The study of finance will be broadly divided into two areas: (1 cr.) Investments and financial markets and (2 cr.) the financial management of companies. These are separate but related. A financial system involves flows of money and paper between them.

MGMT4523

Case Studies in Management Ethics

Reading, discussion and development of papers pertaining to relevant case studies involving personal and organizational ethical issues and problems to actual situations.

MGMT4703

Entrepreneurship

This course will explore the options available and means by which an entrepreneurial venture may be created and will help to develop an understanding of all functional areas of a small business as they relate to managing operations. Emphasis will be placed on the importance of the business plan and how to develop one.

MKTG3103

Principles of Marketing

An introduction to the marketing of goods and services in advanced market economics; study of the marketing mix, pricing, distributional activities, consumer behavior, and marketing research. Offered fall smester: odd numbered years.