Professor: School of Ministry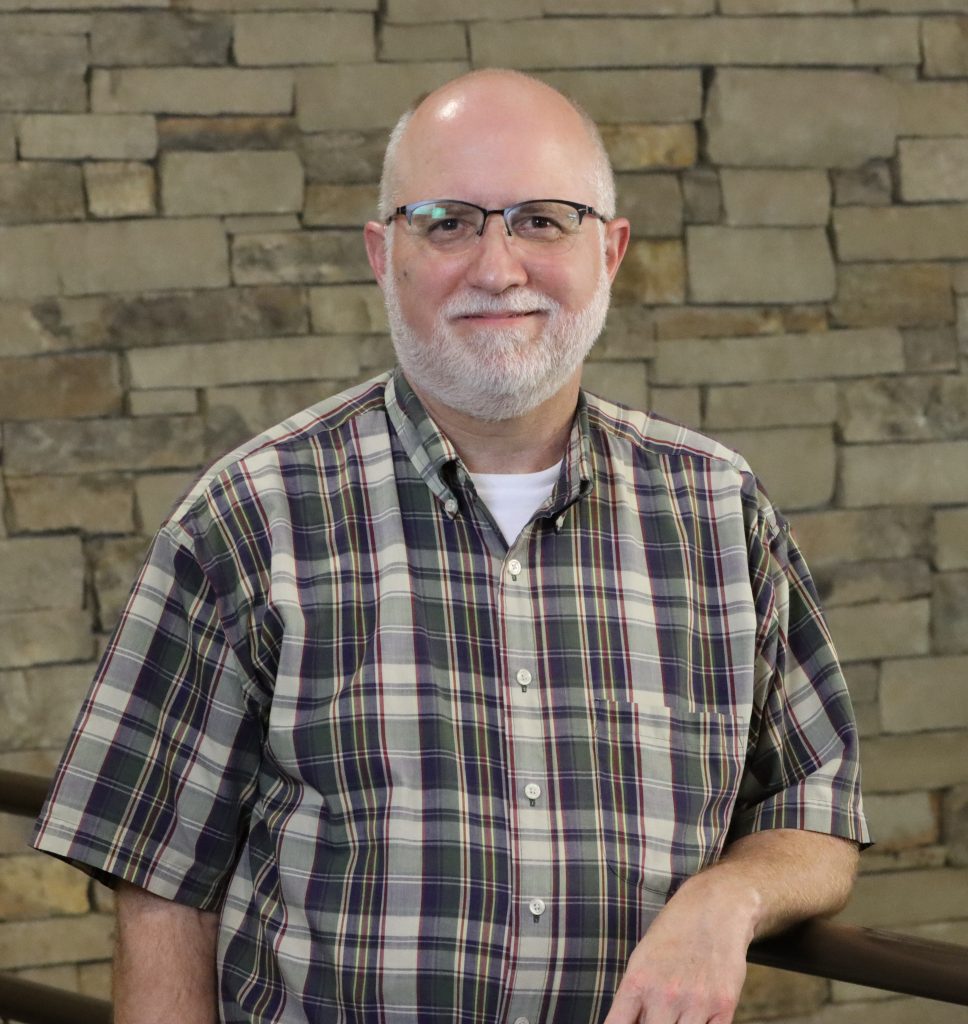 Wendell Sutton is a lifelong native Oklahoman who graduated from Broken Arrow High School in 1979.  He is a citizen of the Cherokee Nation.  He earned a Bachelor of Science degree in Political Science from Oklahoma State University in 1983.  He has been married to his wife, Elaine, since May 14, 1983. He has two adult children, both of whom are married, and three grandchildren.  Wendell earned a Juris Doctor from the University of Oklahoma College of Law in 1986.  He has been a licensed attorney and member of the Oklahoma Bar Association since 1986.  From 1986-1989, he was a staff attorney for Judge Ed Parks at the Oklahoma Court of Criminal Appeals writing judicial opinions and orders in original proceedings and death penalty, felony, misdemeanor, and juvenile appeals.
Wendell was in private law practice full-time from 1989-1994, in the areas of general civil and criminal litigation, including serving as second chair in ten jury trials in state or federal courts. Wendell served as an Assistant Public Defender in the Appeals Division in Oklahoma County from 1994-2004, where he represented indigent persons convicted of major felony crimes on appeal, including death row inmates before the Oklahoma Court of Criminal Appeals and the United States Supreme Court.
Wendell taught as an adjunct instructor at Mid-America Christian University from 1990-2004. He has served as a lay leader, teacher, and as an unpaid or paid staff member at two local Oklahoma City metro area Church of God (Anderson) congregations in the areas of Christian Education and Small Groups from 1984-2008. Wendell became a full-time Associate Professor in the School of Ministry at Mid-America Christian University in Oklahoma City in 2004, and was promoted to Professor in 2010. Wendell has been an ordained minister since 2008. He earned a Master of Arts degree in Theology from Southern Nazarene University in 2010. He has taught courses in Theology, Philosophy and Ethics, Nonprofit and American Church Law, Church History, Criminal Justice, and Constitutional Law. He has taught Continuing Legal Education (CLE) courses for the Oklahoma Bar Association. He has trained police officers as an emergency certified Council on Law Enforcement Education and Training (CLEET) instructor. He has taught on-ground and online courses in the traditional College of Arts and Sciences Program, the LEAD Degree Completion Program, and in the College of Adult and Graduate Studies. He has served multiple terms in the University Senate, and on numerous committees, including Chair of the Student Conduct Appeals Committee, the Academic Honesty and Integrity Committee, the Criterion 2 Accreditation Subcommittee, the Search Committee for the Vice-President for Academic Affairs, and the University Compliance Committee.