Professor/Chair: School of Behavioral Sciences and Psychology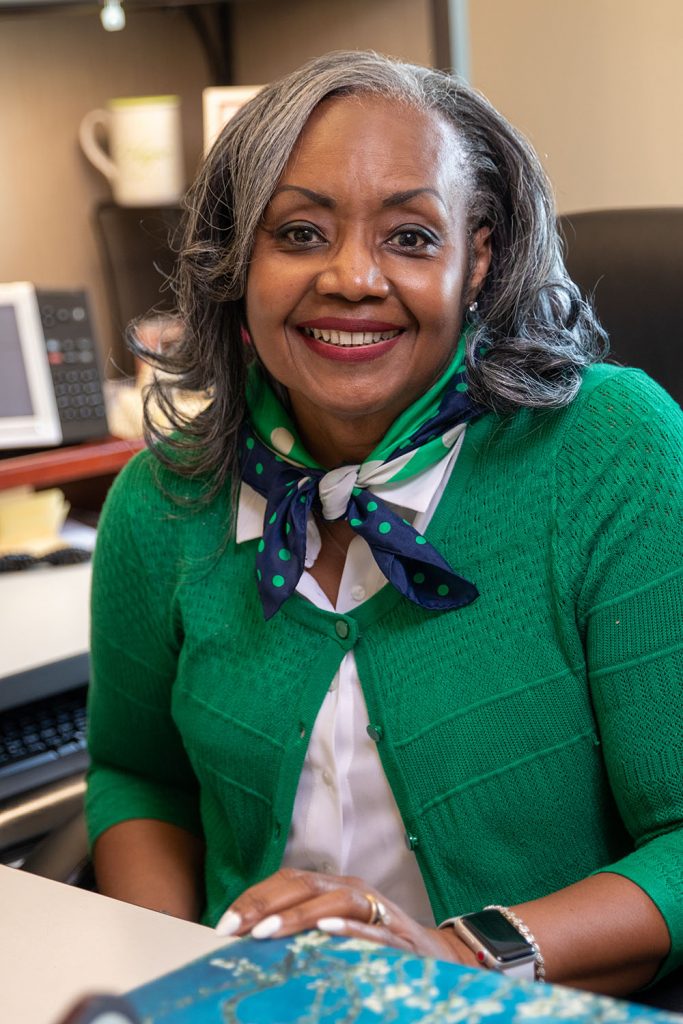 Dr. Kimberly Thomas began teaching at Mid-America Christian University in May 2000. She is a proud graduate of this institution when it was known as Gulf Coast Bible College in Houston, Texas. She obtained her Master's degree in Psychology from Texas Southern University. She later took a Doctorate in Ministry from the Houston Graduate School of Theology. Before coming to Mid-America, Dr. Thomas worked in the Houston Independent School District and the Fort Bend Independent School District for over a decade where she served over 1,000 children and their families as an Associate School Psychologist. For a short time, she also served as a vice-president to the president of Bay Ridge Christian College in Kendleton, Texas.
As Chair of the School of Behavioral Sciences and Psychology, Dr. Thomas is committed to empowering instructors to teach well, and equipping students to become the best behavioral scientists. She and her faculty are envisioning and planning for the program's growth and gaining national accreditation in counseling education.
Dr. Thomas is very passionate about ministry and has been ordained as a minister of the Church of God for over 25 years. She has served in the local congregation as an assistant, associate, and lead pastor and has served and continues to serve on state, regional, and national boards and committees of the Church of God. She is certified as an Empowerment Coach and Life Coach.
Dr. Thomas and her husband love to travel, and while she has only been to 30 of our 50 states, she hopes to visit the remaining 20 states in the near future. One of her favorite traveling experiences was with a team from Mid-America to Nanning, China, where she and the team taught conversational English to Chinese students.
She loves to spend time with people and enjoys "reading" historical fiction and non-fiction via audio books. She's a member of the Mu Alpha Mu Christian Sorority, Inc., and is very passionate about helping those who are victims of domestic violence.