Mid-America Christian University is pleased to announce the naming of the Rev. Dr. Randy L. and Wanda J. Scraper Center for Counseling. The Scraper Center will become a home for faculty who teach counseling, staff and graduate students who provide counseling, and students who receive counseling services.
Located directly above the JASCO Chapel in Fozard Hall, this 1,160-square foot facility will include counseling rooms, a conference room, offices, and a reception area. The Scraper Center will open in the spring of 2023 with new staff and programs serving the MACU community.
The Scraper Center was made possible by a significant gift from President Phil and First Lady Stephanie Greenwald in memory of Stephanie Greenwald's father, Randy Scraper, and in honor of Randy and Wanda Scraper's 50 years of ministry in local churches, universities, and communities. The gift will fund the transformation of currently unused space to provide a beautiful, peaceful setting for counseling and the training of counselors.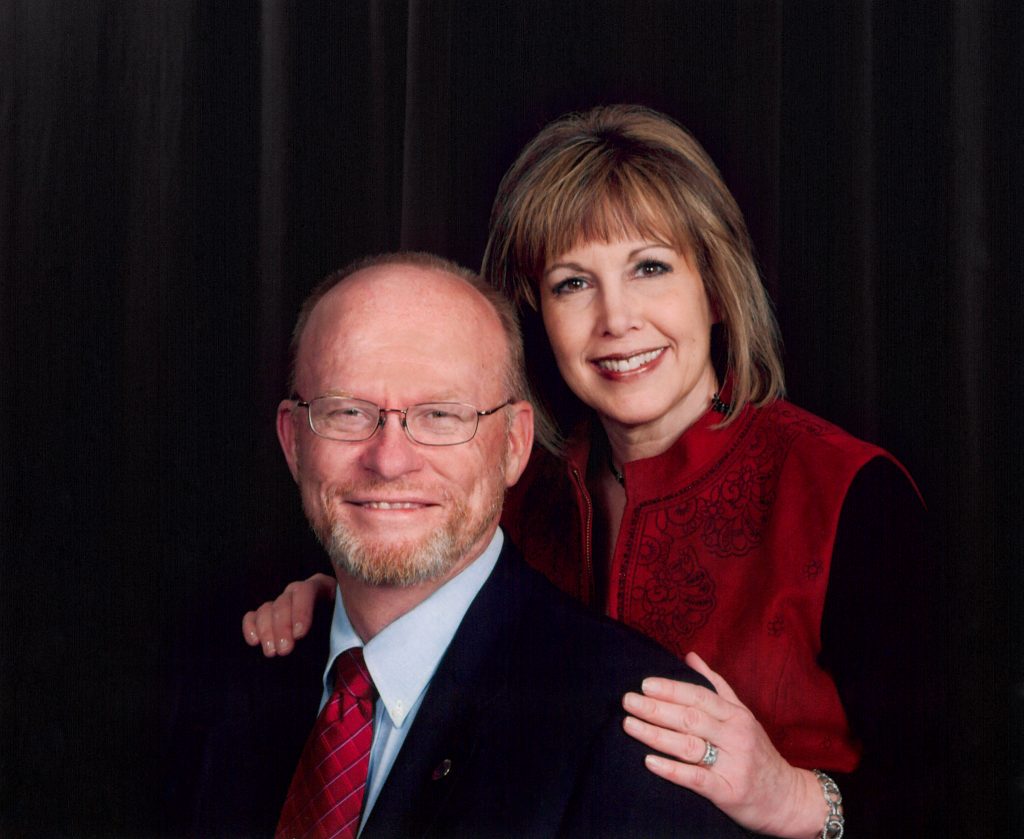 Rev. Dr. Scraper graduated from Baker University in 1971 with a Bachelor of Music Education. He went on to earn a Master of Arts in Theology from Oral Roberts University in 1978; a Master of Divinity from St. Paul's School of Theology in 1980; a Doctor of Ministry from Oral Roberts University in 1984; as well as a Doctor of Philosophy in Franklian Psychology from the Graduate Theological Foundation in 2008. He completed additional post-graduate work at Asbury Theological Seminary.
Dr. and Mrs. Scraper served Methodist congregations in Texas, Ohio, Kansas and Oklahoma and taught at numerous universities and seminaries throughout his career. Dr. Scraper was the Joseph Fabry Professor of Pastoral Logotherapy for the Graduate Center for Pastoral Logotherapy at the Graduate Theological Foundation, after earning a Diplomate from the Viktor Frankl Institute of Logotherapy in Vienna, Austria. He served as an officer in the Mid-American Institute of Logotherapy. Dr. Scraper did individual research in the Menninger Library where copies of all of Dr. Frankl's articles were housed. He has taught Logotherapy at Baker University's School of Professional and Graduate Studies and at Northwestern Oklahoma State University. He served on the faculty of the Viktor Frankl Institute of Logotherapy and the Graduate Center for Pastoral Logotherapy with the Graduate Theological Foundation where his field of expertise was the relationship of Logotherapy and Logo philosophy to Christian Spiritual Formation.
Randy and Wanda partnered in ministry through music, healing, prayer, counseling, and teaching. Their legacy includes three children and 13 grandchildren. The Scraper Center's décor will include references to the Scraper's family heritage in Kansas and as members of the Cherokee Nation.