"Leadership Connection" is a monthly space where local, national and international organizational leaders and guest speakers together with MACU's students, alumni, faculty, staff and leaders from the community connect and engage in transformative conversations around leadership topics. It serves by updating and upgrading participants on the latest and most relevant topics and connects them around what makes MACU's leadership unique.

The School of Business Leadership (SBL) at Mid America Christian University (MACU) hosts this complimentary initiative through its master's programs: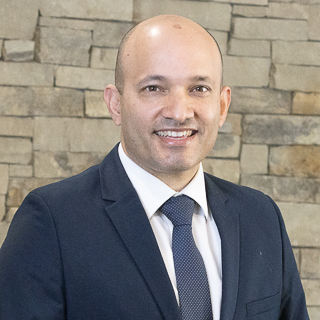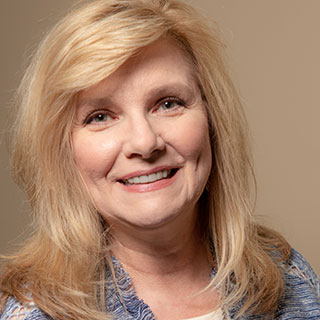 Upcoming Webinars
Register now and enjoy free access to all "Leadership Connection" webinars. Engage LIVE in the conversation and become eligible for special prizes.
Developing Cultural Intelligence in Organizations
Presenters: Shireen Chua, MBA and ACC Coach – Director at Third Culture Solutions – New Zealand (Guest Speaker), Dr. Kelly Riesenmy and Dr. Jesus A. Sampedro (Moderators).
When: Thursday, October 19, 2023
Time: 12:00-1:00PM (CST-USA)
Previous Webinars
Weren't able to join us for one of our webinars? We post complete recordings of all of our webinars here. Complimentary for you and your team to grow!
A Biblical Perspective on Business Analytics
Presenters: Kevin Pan, PhD (Guest Speaker), Nathan Kirkpatrick, PhD (Guest Speaker), Dr. Kelly Riesenmy and Dr. Jesus A. Sampedro (Moderators).
When: Thursday, September 21, 2023
Time: 12:00-1:00PM (CST-USA)
The Impact of Faith at Work
Presenters: Joao Mordomo (Guest Speaker), Dr. Kelly Riesenmy and Dr. Jesus A. Sampedro (Moderators).
When: Thursday, August 17, 2023
Time: 12:00-1:00 PM (CST- USA)
Learnings from a Leadership Career: What 50 Years as a Leader Teaches You
Presenters: Doug Hunter (Guest Speaker), Dr. Kelly Riesenmy and Dr. Jesus A. Sampedro (Moderators).
When: Thursday, May 25, 2023
Time: 12:00-1:00 PM (CST- USA)
The Influence of Happiness on Follower's Productivity
Presenters: Dr. Rodrigo Zarate (Guest Speaker), Dr. Kelly Riesenmy and Dr. Jesus A. Sampedro (Moderators).
When: Thursday, April 20, 2023
Time: 12:00-1:00 PM (CST- USA)
Policy Governance: Leading the Nonprofit in a Better Way
Presenters: Dr. Randall Spence (Guest Speaker), Dr. Kelly Riesenmy and Dr. Jesus A. Sampedro (Moderators).
When: Thursday, March 16, 2023
Time: 12:00-1:00 PM (CST- USA)
The Role of Coaching in Leadership Development
Presenters: Lissa Qualls (Guest Speaker), Dr. Kelly Riesenmy and Dr. Jesus A. Sampedro (Moderators).
When: Thursday, Feb. 16, 2023
Time: 12:00-1:00 PM (CST- USA)
The Peace Index: How to keep peace daily amidst the chaos of everyday life
Presenters: Jeremie Kubicek (Guest Speaker), Dr. Kelly Riesenmy and Dr. Jesus A. Sampedro (Moderators).
When: Thursday, Jan. 19, 2023
Time: 12:00-1:00 PM (CST- USA)
The Jerusalem Entrepreneur: A quest for success in business
Presenters: Wouter Droppers (Guest Speaker), Dr. Kelly Riesenmy and Dr. Jesus A. Sampedro (Moderators).
When: Thursday, Dec. 15, 2022
Time: 12:00-1:00 PM (CST- USA)
Fireproof Happiness: Extinguishing Anxiety & Igniting Hope
Presenters: Dr. Randy Ross (Guest Speaker, Best selling author, CEO of Remarkable and former Chief People Officer for a large regional mortgage corporation), Dr. Kelly Riesenmy and Dr. Jesus A. Sampedro (Moderators).
When: Thursday, Nov. 17, 2022
Time: 12:00-1:00 PM (CST- USA)
Leadership Presence: How it Can Make You a Rock Star
Presenters: Dr. Emmanuel Dalavai, Experienced HR Professional. (Guest Speaker), Dr. Kelly Riesenmy and Dr. Jesus A. Sampedro (Moderators).
When: Thursday, Oct. 20, 2022
Time: 12:00-1:00 PM (CST- USA)
Data Driven Leadership: Navigating Risk and Uncertainty as a Christian Leader
Presenters: Dr. Fred Barber, President of Response:AI. (Guest Speaker) and Dr. Jesus A. Sampedro (Moderator).
When: Thursday, Sept. 15, 2022
Time: 12:00-1:00 PM (CST- USA)
The Value of MBTI in Leadership
Presenters: Dr. Rodrigo Zarate, DBA Program Director at CESA Colombia (Guest Speaker), Dr. Jesus A. Sampedro and Dr. Kelly Riesenmy (Moderators)
When: Thursday, Aug. 18, 2022
Time: 12:00-1:00 PM (CST- USA)
Learn more about Master's Degrees at MACU