When you earn a degree in leadership at Mid-American Christian University (MACU) in Oklahoma City, you'll have the in-demand skills and knowledge to increase your impact in your workplace and advance your career in a leadership roles. MACU, a bible-based university, is accredited by the Higher Learning Commission (HLC) of the North Central Association of Colleges and Schools (NCA).
Bachelor's Degree in Ministry Leadership
MACU's Bachelor of Science in Ministry Leadership prepares undergraduates for entry-level leadership opportunities specifically in church ministry, as well as nonprofit and parachurch organizations. This degree also offers four optional concentrations, including children's ministry, Christian worship, pastoral care, and youth ministry.
Master's in Leadership Degrees Online
A master's degree in leadership is a worthwhile investment for many reasons, such as:
Increased Opportunities: If you want to take your career to the next level, in some industries, an undergraduate degree is no longer sufficient. In a recent survey, 33 percent of companies report hiring employees with master's degrees for positions that had been previously filled by people with four-year degrees.
Higher Earning Power: According to the U.S. Bureau of Labor Statistics those with just a high school degree earn slightly over $800 per week on average while college graduates with bachelor's degrees earn about $1,300 per week, and workers with master's degrees earn more than $1,570 per week.
In-demand Leadership Skills: According to the Workplace Learning Report, there is significant evidence that talent developers, executives and managers value soft skills in leadership and all indications are that this emphasis will continue to impact future hiring trends
MACU's leadership programs are designed and taught by professionals who have real-world experience as industry leaders, enabling them to provide students with genuine insight and advice about challenges they'll see in their professional careers. All leadership curricula are guided by Christian principles so you'll have the necessary tools to stand out as a servant leader who can confidently direct strategy, prioritize opportunities and problems, set the tone for an organization's culture, and motivate and inspire team members.
MACU's 100-percent online master's leadership programs are flexible, convenient and affordable—tailored specifically for busy professionals.
Choose an Emphasis to Help You Stand Out as a Leader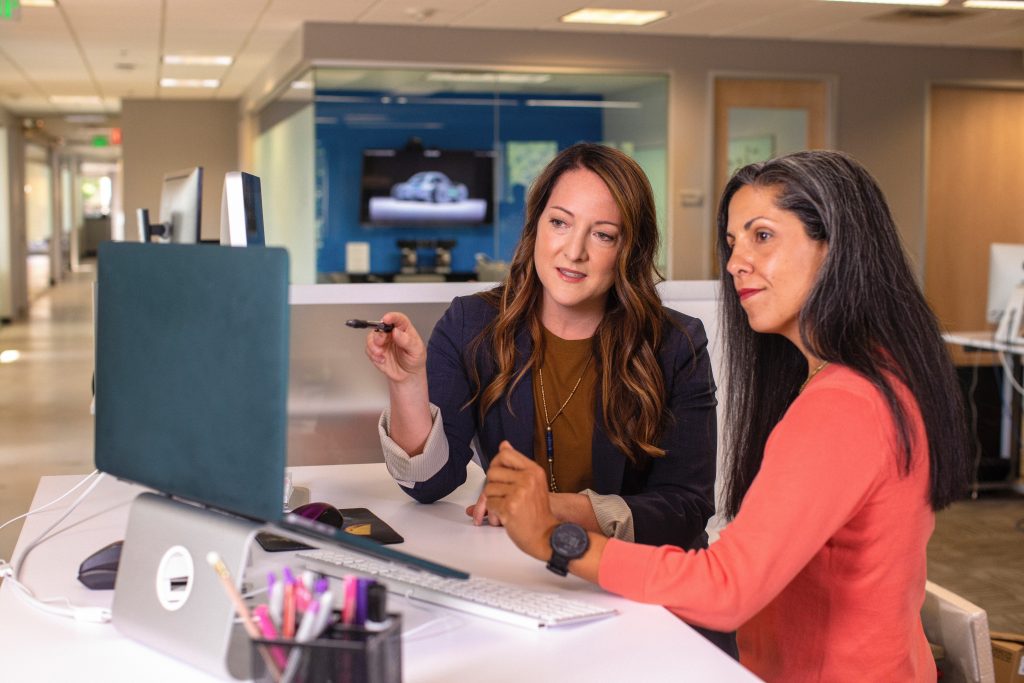 MACU's Master of Arts in Leadership offers several types of leadership degrees to help you set yourself apart in a competitive marketplace. Depending on your career goals and interests, you can gain expertise in specific fields of leadership by choosing one of the following emphases:
What can I do with a Master's in Leadership?
Earning a master's in leadership from an accredited university like MACU can offer you numerous benefits, making it a valuable investment if you are seeking career advancement and personal development. People with a master's degree in leadership may move into the following roles—typically ones that involve strategic planning, team management, conflict resolution, and decision-making—after graduation. Keep in mind that the specific job opportunities can vary depending on the focus and specialization of the master's program and the your prior experience and interests.
Organizational Development Manager
These professionals focus on improving an organization's performance and effectiveness through strategic planning, training programs, and change management initiatives. A master's in organizational leadership or business management can be helpful specializations.
Human Resources Director
HR directors are responsible for overseeing the entire human resources function within an organization, including recruitment, employee relations, and talent development.
Communication Director
Communication specialists in leadership are experts in facilitating effective communication within organizations and focus on improving interpersonal communication, team dynamics, and organizational messaging to enhance leadership effectiveness.
Church or Parachurch Organization Directors
Christian leadership specialists are professionals who combine their faith and leadership skills to guide religious organizations and communities. They often serve in roles within churches, ministries, and faith-based nonprofits.
Executive Coach
Executive coaches work with senior leaders to enhance their leadership skills, decision-making, and overall performance.
Management Consultant
Management consultants provide expert advice to organizations on a wide range of business issues, such as strategy, operations, and organizational structure.
Leadership Trainer
Leadership trainers design and deliver training programs to help individuals and teams develop leadership skills.
Nonprofit Executive Director
In the nonprofit sector, individuals with a master's in organizational leadership often become executive directors, responsible for running the day-to-day operations of nonprofit organizations.
Change Management Specialist
Change management specialists focus on guiding organizations through major transitions, such as mergers, acquisitions, or technological changes.
Project Manager
Project managers oversee the planning, execution, and completion of projects, ensuring they are on time and within budget.
Higher Education Administrator
Some graduates work in colleges and universities as administrators, overseeing departments, programs, or student services.
Government Leadership Roles
In the public sector, individuals with this degree may pursue leadership roles in government agencies, including city management, public administration, or policy analysis.
Entrepreneur
Some graduates use their knowledge to start their own businesses, where leadership and organizational skills are crucial for success.
Team Leader or Supervisor
Many professionals with a master's in organizational leadership move into supervisory or team leadership roles in various industries.
What are the prerequisites for a Master's of Leadership?
While admission requirements for a master's in leadership vary between institutions, a bachelor's degree from an accredited institution is typically the main requirement. The undergraduate degree may be in any field, and it doesn't necessarily need to be related to leadership.
Some master's degrees in leadership programs also prefer applicants who have relevant work experience. The amount of required experience can differ but is often in the range of two to five years. Relevant work experience may include positions in management, supervision, or leadership roles.
Which careers are a natural fit for a Master's in Leadership?
People from a wide range of job sectors and careers seek an on-campus or online master's in leadership to enhance their leadership skills and advance their professional prospects. Some common types of jobs and careers where individuals often pursue a master's in leadership include:
Mid-level managers and supervisors
Professionals in the business world–such as marketing managers, finance analysts, and project managers–who want to move into executive positions
Human resources managers and specialists who want to improve their ability to lead and manage personnel effectively, especially in talent development and employee relations
Educators and school administrators
Healthcare administrators
Nonprofit professionals who want to drive positive change within their organizations and make a greater impact on their missions
Military personnel, particularly officers
Public sector employees, such as city managers, public administrators, and policy analysts
Entrepreneurs and small business owners
Management and leadership consultants who want provide expert guidance to clients in various industries
Law enforcement professionals, such as police officers, detectives, and law enforcement leaders
Manufacturing and operations managers who want to improve efficiency and effectiveness in their roles
Technology and IT professionals
Environmental and sustainability managers who seek to drive eco-friendly initiatives and sustainability programs
Sales and marketing leaders who want the skills to better guide their teams and increase sales and market share
Supply chain and logistics managers who want to optimize supply chain operations and manage complex logistics networks
These examples highlight the diverse range of careers and industries where employers, business professionals, and community members recognize the value of leadership education. The applicability of leadership skills in various sectors makes a master's in leadership a versatile and sought-after degree program.
Is a Master's in Leadership worth it?
In a rapidly evolving professional landscape, where leadership plays a pivotal role in organizational success, the demand for effective leaders continues to grow across diverse industries. Pursuing advanced leadership education has gained significant traction.
The worth of a master's degree in leadership largely depends on your career goals and personal aspirations. If you aim for leadership positions, desire higher earning potential, and want to develop advanced leadership skills, it is likely worth pursuing. However, it's essential to consider factors like program cost, time commitment, and the specific opportunities available in your chosen field.
If you're considering enrolling in a master's degree in leadership program like MACU's, whether on-campus or online, it's important to weigh the potential benefits, career opportunities, and personal growth that can result from the course. At MACU, we provide a comprehensive perspective to help individuals make informed decisions about their educational and professional journey.
Ultimately, a master's degree in leadership, whether online or on-campus, can be a valuable investment for excelling in leadership roles across diverse industries. It opens doors to career advancement, personal growth, and the chance to make a meaningful impact within organizations.
At MACU, our leadership master's degrees will equip you with enhanced leadership skills, focusing on essential competencies such as communication, decision-making, conflict resolution, strategic thinking, and team and project management. Depending on your chosen emphasis, you may also learn about coaching, change management, organizational behavior, and more, all designed to enhance your effectiveness as a leader.
Other benefits of a Master's Degree in Leadership include:
Career Advancement. Advanced leadership skills can significantly enhance your career prospect, making you a more attractive candidate for higher-level leadership and management positions.

Increased Earning Potential. On average, those with a graduate degree earn between $1.1 million and $1.5 million more in median lifetime earnings than high school graduates, according to the U.S. Social Security Administration. Leadership roles also often come with higher salaries. The specialized skills gained can increase your value and earning power.

Flexibility and Versatility. Leadership skills are transferable across industries. You can apply what you've learned in various sectors, including business, healthcare, education, nonprofit, and government. This flexibility translates into more job options and opportunities.

Networking Opportunities. Graduate programs often provide opportunities to build a strong professional network. Your peers and professors can become valuable connections in your career.

Increased Job Security. Strong leadership skills make you a valuable asset to organizations, increasing job security in a competitive job market.

Career Satisfaction. Leadership roles often come with increased responsibilities, challenges, and opportunities to make a significant impact. This can lead to higher job satisfaction.

Personal Growth & Satisfaction. Earning an advanced degree can provide a sense of personal accomplishment and satisfaction. Leadership programs allow you to challenge yourself, gain new perspectives, and expand your capabilities. Pursuing a master's in leadership can also help you understand your leadership style and values.

Entrepreneurial Skills. If you aspire to start your own business or venture, leadership skills acquired in the program can be instrumental in your entrepreneurial journey.

Industry Recognition. Employers in various industries recognize the value of leadership education. They actively seek candidates with leadership qualifications.

Access to Executive Positions. Graduates are better positioned to attain executive-level positions, such as CEO, COO, or executive director, where leadership skills are paramount.

Contribution to Organizational Growth. Equipped with advanced leadership knowledge, you can drive positive change within organizations, contributing to their growth and success.

Opportunities for Research. Some programs offer opportunities for research and thesis projects, allowing you to delve into specific leadership topics.

Competitive Advantage. In job markets with high competition, having a master's degree sets you apart from other candidates.
Overall, a master's in leadership can be a worthwhile investment if you're looking to move into leadership roles or enhance your leadership skills. It provides development of highly marketable competencies required to lead and manage effectively in a variety of organizations and industries. The versatile skills gained make you a more competitive candidates for advancement. While requiring a time and financial commitment, the potential return can be significant for you career trajectory and earnings.
What's the difference between a Master's in Organizational Leadership and Master's in Leadership with a Business Management emphasis?
An on-campus or online master's in organizational leadership and master's in leadership with a business management emphasis share several key similarities, making them both valuable options for you as you seek to advance your leadership skills and career prospects.
Both degree programs place a strong emphasis on your leadership development. They aim to enhance your ability to lead effectively, communicate persuasively, make informed decisions, and motivate teams. Graduates with a master of organizational leadership and a master of leadership – business management are both equipped with the skills and knowledge to excel in leadership positions.
One particularly notable similarity is the versatility of these degrees. Graduates from both programs can apply their leadership skills in a wide range of industries and sectors. Whether in business, healthcare, education, nonprofit organizations, or government, the leadership principles and competencies you learn in these programs are transferable.
In addition, a master's degree in organizational leadership and in business management emphasize your strategic thinking and planning. Leaders need to understand how to formulate and execute strategies that align with organizational goals, and both programs provide you with the necessary tools and frameworks for this.
Effective communication and conflict resolution are cornerstones of leadership—crucial for maintaining harmonious relationships within organizations and with its external stakeholders and communities. Both programs teach you communication techniques and conflict resolution strategies, equipping you with effective written and verbal communication skills, the ability to convey a vision and inspire others, and to address and resolve conflicts in the workplace.
Critically, the importance of ethical leadership is a common theme in both a master's in organizational leadership and in business management. You are encouraged to make ethical decisions and lead with integrity, taking into account the ethical implications of your actions.
Plus, navigating change is a critical aspect of leadership. Both provide insights into change management principles, enabling you to guide organizations through transitions successfully.
While these similarities highlight the common ground between the two programs, there are differences as well. A master's in leadership with a business management emphasis may be tailored to leadership roles within the corporate world. It can also include coursework in areas like finance, marketing, and operations management, which are directly relevant to business leadership.
On the other hand, a master's in organizational leadership may offers a broader skill set applicable across various organizational types, including nonprofit organizations, government agencies, and educational institutions. It can place a stronger emphasis on leadership theory, organizational behavior, and interpersonal skills.
To sum it up, both a master's in organizational leadership and a master's in leadership with a business management emphasis provide valuable pathways for you as you aspire to leadership positions. The choice between them depends on your career goals, interests, and the specific industry or sector you aim to work in. Ultimately, both programs equip you with the essential leadership skills and knowledge needed for you to excel in diverse leadership roles. To learn more about MACU's online master's in leadership with a business management emphasis, request more information.